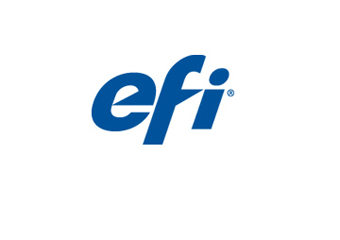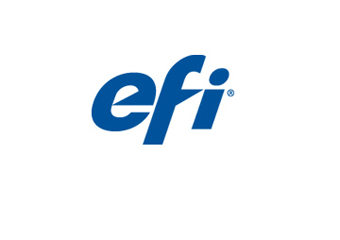 EFI
announces the EFI Pace™ management system is one of the first in the industry to receive JDF certification for digital printing from Printing Industries of America.
With integration to Fiery controllers, EFI Pace offers end-to-end print shop and production management for mid-sized commercial and specialty printers. It also includes software modules for estimating, scheduling, production, accounting, sales management, and e-commerce. With an appliance model that allows for installation and training in a fraction of the time, this advanced, secure system architecture is customizable, XML driven, JDF and ODBC compliant, and allows browser-based access from Mac and PC platforms to better leverage emerging technologies that are defining the digital workflow process.
The Integrated Digital Printing ICS document certification is EFI's fourth certification for Pace, and the tenth across its MIS portfolio. Pace also holds the MIS to Prepress, MIS to Finishing, and MIS to Conventional Printing Sheetfed certifications from Printing Industries of America, the official certification body for CIP4 (the International Cooperation for the Integration of the Processes in Prepress, Press and Postpress).
"With Fiery technology, EFI has a long tradition in digital printing innovation, and we are proud to receive the digital printing JDF certification for our popular Pace management system, and to continue to lead the industry in JDF commitment and actual product integration," said Jay Farr, general manager of EFI Pace. "These certifications are welcome news for our customers, especially those with Fiery servers, who can now increase their productivity with automated workflows, eliminate errors derived from manual keying, and improve communication throughout the digital production cycle."
With this certification, EFI was a beta participant in the program for Printing Industries of America, helping them build test cases and resolve issues within the testing process. The series of tests involved in the JDF certification process range from attribute value tests to full blown JDF job ticket conformance, and they were conducted over several days in the Printing Industries of America's state-of-the-art facility. EFI Pace passed all the rigorous standards of JDF product certification for digital printing and is now certified to create and accept updated job details as the job is running via JMF (Job Messaging Format). The system has efficient two-way communication and is able to drive automation in a JDF-enabled digital environment.
"EFI has been committed to JDF from its early days, and we're very pleased to award EFI Pace this latest certification, giving print providers assurance of a smooth JDF workflow throughout their digital operations," said Dr. Mark Bohan, vice president of Technology and Research at Printing Industries of America.