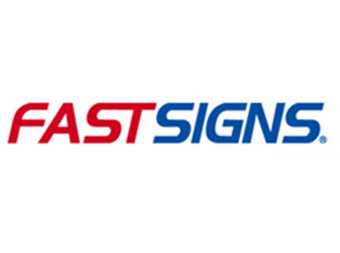 While new business development has stalled for many, local FASTSIGNS® is continuing to defy recession conservatism and sign new store deals at a rapid pace.
Having already signed twelve new deals since the beginning of the year—including five in the last two months—FASTSIGNS expects to secure a total of thirty-five new deals by the end of 2011.
The most recent deals call for new stores in Ogden, Utah; Lewiston, Idaho; Baltimore, Maryland; Syracuse, New York; and Pasadena, Texas. The new franchise locations will be the first of their kind in each of the markets, except Baltimore where two stores already exists.
"We are extremely excited to welcome new franchisees to the FASTSIGNS franchise system and are confident in their abilities to successfully garner business in the local market," said Mark Jameson, Senior Vice President of Franchise Development for FASTSIGNS. "As experienced and successful entrepreneurs, they come well equipped with the confidence and personality to make FASTSIGNS the one-stop-shop for the sign and graphics needs of local residents and business owners."
With previous experience owning their own businesses, the new franchisees possess the entrepreneurial spirit and professionalism necessary for success in the market. In addition, they understand exactly what fellow entrepreneurs need to drive brand messaging and plan to highlight those skills in their new venture.
"FASTSIGNS was the perfect opportunity for me to get involved with a burgeoning franchise concept in the visual communications industry," said Barbara Craigie who will own and operate the new store in Lewiston. "Our new store will appeal to local businesses in need of a sign vendor that is willing to learn their needs on a personal level, and provide a variety of marketing resources and professional results."
As the owner of a craft store in Ogden, Mike Bennion spent years perfecting his entrepreneurial and visual communications skills and is eager to transfer that rich experience to the FASTSIGNS brand.
"Creating signs in our craft store was a segment of our services that we particularly enjoyed," said Bennion, who will own and operate FASTSIGNS in Ogden. "We joined the FASTSIGNS brand in order to refine this expertise and join a well-known franchise concept in the sign industry that is committed to quality products."
For franchise information, contact Mark Jameson by calling 800/827-7446 or emailing [email protected].