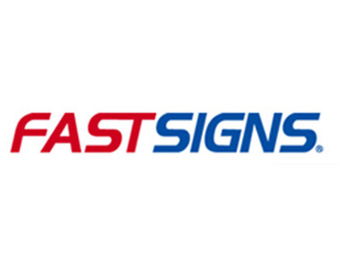 For the second year in a row, FASTSIGNS International Inc. has been ranked by Entrepreneur Magazine as the Number 1 franchise in the sign and graphic category of the magazine's annual Franchise 500® rankings.
To determine the rankings for all 500 companies, the magazine uses an exclusive formula that takes into account objective and quantifiable factors, including financial strength and stability, growth rate, and size of the system. FASTSIGNS ranked 107 overall, surpassing the other players in its category.
"The ranking is a true testament to the tremendous work and success of both our franchisees and our corporate team," said Catherine Monson, CEO of FASTSIGNS. "Every day, our franchisees help businesses and organizations visually communicate their products, services, and philosophies to their clients and employees through a countless array of graphics, visuals, and messaging in multiple formats. Being ranked No. 1 in our category is a significant honor."
In 2012, FASTSIGNS plans to open 26 new centers, as well as its first location in Jeddah, Saudi Arabia in Spring 2012.