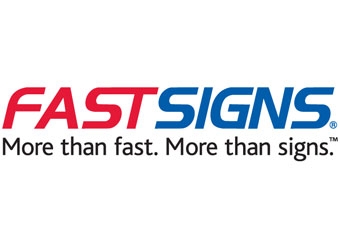 With an ever-changing technological landscape, photofinishing operators are continuously adapting to promote long-term growth and longevity. Recognizing the valuable insight and resources applicable to photofinishing businesses, FASTSIGNS International, Inc. will be sponsoring the 2016 Buck Rogers National Photofinishers Group meeting in hopes to inspire this group to explore new routes for diversification.
The event is taking place February 21-23, 2016 in Shell Beach, Calif. Held by The Buck Rogers National Photofinishers Group, The Buck Rogers Meeting is an exclusive organization with historic origins dating back to the 1930's. Comprised of owners, presidents and decision makers in the photofinishing industry, the organization has strongly influenced industry trends throughout its existence.
Gabrielle Mullinax, Chairwoman of this distinguished photo finishing group and President of the Photo Marketing Association International, said, "We're thrilled to have FASTSIGNS, an industry leader in the signs and visual communications space, be a part of our event. FASTSIGNS has a depth of knowledge in the industry that will be truly beneficial to the independent photofinishing companies in attendance. I'm confident that many of my colleagues will leave motivated to incorporate the franchise's ideas into their businesses."
FASTSIGNS® will be attending the meeting to discuss top industry growth strategies and diversification methods, including the FASTSIGNS Co-Brand franchise program<http://fsfastsigns.com/convert-your-sign-or-print-business/co-brand-your-print-business/>. In the past year, the leading sign, graphic and visual communications franchise has partnered with more than 10 independent photofinishing companies through this program. The franchise opportunity provides independent owners with the necessary resources needed to expand their businesses in the signage and visual communications space, while still maintaining their independent identities and operations in photofinishing.
"We are honored to be a part of such a long-standing, influential meeting and to join the nation's top U.S. and Canadian photofinishing companies," said FASTSIGNS International, Inc. EVP of Franchise Support and Development, Mark Jameson. "Sponsoring this event gives us greater insight into the photofinishing industry and supplies attendees with forward-thinking, game-changing strategies and new methods of broadening their service offerings."
Independent business owners can join FASTSIGNS through its Co-Brand program for a down payment of $10,000, in addition to reduced royalties. As the leading brand name in the sign and graphics industry, the company offers the latest technology, cost savings through relationships with national vendors and suppliers, comprehensive marketing and visual communications solutions and the benefits that come from networking with FASTSIGNS centers nationwide.
For Co-Brand franchisee Davis Hanson, partnering with a franchise as a way to grow his 105-year-old, fourth generation, family business was not a considered option. Upon learning about the FASTSIGNS Co-Brand program, it became clear that this was the natural next for Harold's Photo Centers. He said, "We knew that adding wide-format services to our business would provide a nice synergy with our existing product offerings. As a family-run business, we always did everything ourselves and thought we'd be more successful expanding into this space on our own, rather than paying to join a franchisee. We became intrigued once we heard about the Co-Brand program from another photofinisher who has seen his wide-format sales alone increase by 20 percent, since joining FASTSIGNS."
Hanson continued, "The cost to join the program was a lot less than we anticipated, and the ongoing support and resources from their team has far outweighed the cost. We have been incredibly impressed by the dedication from the FASTSIGNS staff and their true investment in our success. As a family-owned business, joining a company of FASTSIGNS' size came with hesitations; however, with the great support we've received, they have proven that their main concern is for us to be successful."