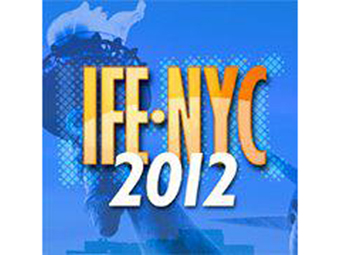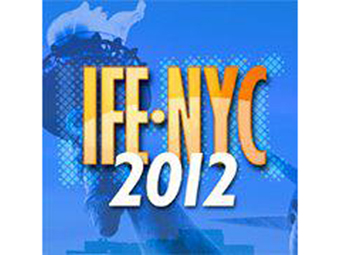 FASTSIGNS International Inc., the worldwide franchisor of FASTSIGNS® visual communications, signage, and graphics centers, is looking to continue expanding its footprint both domestically and internationally. To help educate potential franchise owners about the opportunities that are available, the company will be exhibiting at the upcoming International Franchise Expo (IFE) in New York City June 15-17, 2012.
The well-known franchising event will take place at the Jacob Javits Convention Center and uniquely showcases hundreds of franchise companies offering a wide range of opportunities at virtually every investment level. Tens of thousands of prospective investors from across the country and overseas have attended the show over the last twenty years.
FASTSIGNS offers franchise opportunities in the sign and graphics industry with a product line that goes well beyond traditional signs. Mark Jameson, FASTSIGNS Senior Vice President of Franchise Support & Development, will be at Booth No. 215 to discuss the FASTSIGNS franchise opportunity and conversion program with entrepreneurs and independent sign shop owners.
"The International Franchise Expo attracts thousands of entrepreneurs and investors from all over the world, and the New York City location is ideal to grow the FASTSIGNS brand both nationally and internationally," said Jameson. "We provide a unique business opportunity for first-time entrepreneurs, multi-unit franchisees and those already in the sign and graphics industry, and we look forward to sharing that at the IFE."
FASTSIGNS is involved in a variety of franchisee support initiatives, including a franchise lending program created by The Bancorp Bank and Franchise America Finance, giving the company a $6 million credit facility for start-up and expanding franchisees for new center development.
In addition, the company recently signed a conversion deal with a trio of business leaders in Puerto Rico, with the first of the five locations just recently opening in May 2012.
The franchise industry is a major contributor to the U.S. economy, employing more than 20 million people and contributing over $2 trillion in economic activity, according to the International Franchise Association, the show's sponsor. Franchise business jobs are projected to grow 2.1 percent in 2012, an increase of 168,000 jobs, according to a recent IFA report. The gross domestic product originating in the franchise sector is projected to grow 4.8 percent this year, an increase of $21 billion.
The IFE is supported by the U.S. Commercial Service and promoted worldwide. More than eighty Foreign Commercial Service Offices in the US and over sixty countries actively promote the IFE within their regions and bring official escorted delegations from all around the world to New York City. Over the years, the IFE has been a significant catalyst to the global expansion of franchising.
With more than 530 FASTSIGNS sign and graphics centers around the world, FASTSIGNS provides marketing and visual communications solutions to businesses, organizations and events of all types and sizes. FASTSIGNS offers a variety of sign and graphics solutions – including banners, building signs, digital signage, yard signs, vehicle graphics, decals, trade show exhibits and displays, point-of-purchase signs, and posters—as well as mobile Web sites, promotional products, printing, and other marketing services.
For franchise information, please contact Mark Jameson at 214/346-5679 or [email protected].