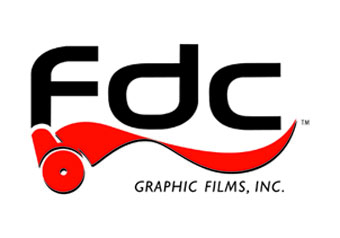 FDC Graphic Films, Inc., is adding two non-curling roll-up banners and a large-scale exterior banner to the digital product line. These additions provide even greater product selection and more diverse banner application possibilities.
"FDC's new products expand the range of banner applications and are offered with the same high-quality printing capabilities and reliable performance as our current product line," said Marketing and Technical Manager Matt Buckley.
FDC Series 7604 Print Media: Banner 13 oz. Scrimless Non-Curling Grey Back offers a single sided surface for printing; and FDC Series 7606 Print Media: Banner, 15 oz. Scrimless Non-Curling Blockout provides a front and back printing surface for two-sided viewing. These new indoor banners are scrimless, non-curling, and perfect for hanging displays or for use in retractable banner stands.
Series 7508 Print Media: Banner, 18 oz. Blockout, makes an ideal large exterior banner for over-street or pole mount advertising.