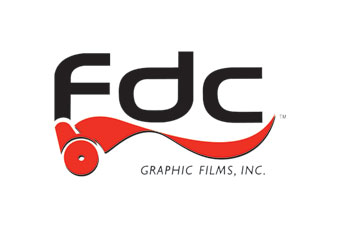 FDC Graphic Films, Inc
. announces the availability of 20-inch wide, short-length print media to accommodate narrow width digital printers. This new size offering includes our most popular digital products: 7242 Intermediate Calendered (002 Gloss White and 049 Matte White), 7300 Premium Reflective (002 Gloss White), 7420 Paper (002 Gloss White and 049 Semi-Matte White), 9301 Heat Transfer Film (002 White), and 9402 Print Mask Heat Transfer (000 Clear).
"The sale of narrow width printers is on the rise," said Karen Snyder, FDC customer service manager. "The interest in these machines has created a demand for narrow width, short-length rolls of print media to produce decals, graphics, posters, and even customized clothing. We've expanded our size offering to meet this demand."
FDC is a master distributor and converter of sign films, heat transfer films, wide-format digital media, and digital overlaminating films for the sign and graphics industry. The company sells exclusively through distributors throughout the United States and Canada.