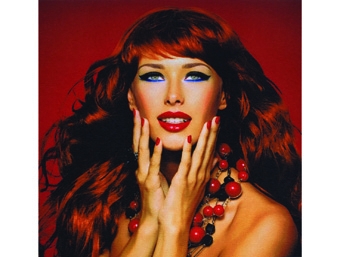 Fisher Textiles has added GF 6088 MoJo® to its Grand Format Dye Sublimation fabric line. Similar to the original DD 6788 MoJo®, Fisher's award-winning, wrinkle-resistant backlit fabric, GF 6088 MoJo® is engineered for light dispersion and produces brilliant backlit prints. The only difference in the two products is GF 6088 is specially formulated for transfer Dye Sublimation and does not have a treatment for direct printing.
GF 6088 MoJo® has a slight stretch for a tight fit in SEG systems and presents an extremely vivid print that is amplified when backlit.
It is flame-retardant, weighs 5.0 ounces, and is stocked at 125 inches wide.
Free sample rolls are available for testing. Call 704/821-8870 or email [email protected].