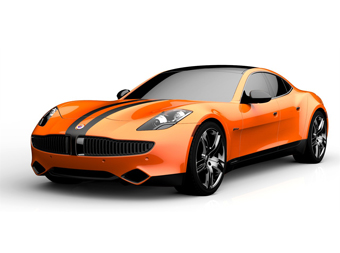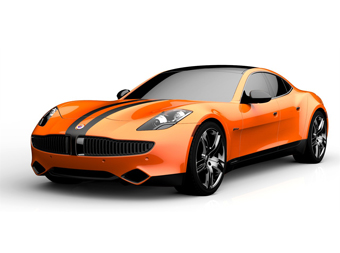 Fisker Automotive, the leading manufacturer of luxury Electric Vehicles with extended-range (EVer™), has established new partnerships with global aftermarket suppliers to give owners more ways to maximize, personalize and protect their award-winning Karma sedans.
Several examples of the Karma—Top Gear's Luxury Car of the Year—will be on display during the SEMA Show at the Las Vegas Convention Center October 30 through November 2, 2012.
Fisker Automotive has partnered with the 110-year-old global innovation company 3M to develop and supply its Fisker Diamond Protection Film.
Fisker Diamond Protection Film is a durable, virtually invisible paint protection film that helps maintain the Karma's dramatic design aesthetic and resale value by preventing rock chips and damage from other road debris. It is backed by a five-year warranty when installed by an authorized 3M technician at any of Fisker's retail locations around the world.
To highlight the partnership, Fisker designers worked with 3M Commercial Graphics and their Scotchprint® Wrap Film Series 1080 to develop four wrap schemes for a Karma that will be on display at the 3M display (North Hall Booth 12227).
SEMA attendees will have the opportunity to watch as this Karma gets "painted" in a new scheme every twenty-four hours.
Gloss Burnt Orange and Brushed Black Metallic "October Sun" commemorates the fall season; Matte White and Gloss Blue Metallic racing stripes of the "Riverside" package are a nod to American racing heritage; "Classic" Hot Rod Red red with a bold, Brushed Aluminum-trimmed Gloss Black stripe honors the great American custom car scene; and the Satin Black and Gloss Burnt Orange of the "Onward." package reflects Fisker's new brand look and feel.
This Karma will also have 3M's Crystalline Automotive Film applied to its windows. Crystalline Automotive Film is a clear, multilayer optical film that cuts interior temperatures, thus reducing energy use by lowering the amount of power needed to cool the passenger compartment.