Tetra® signage lighting from GE Current, a Daintree company, an industry-leading advanced lighting and controls manufacturer, is for creating unforgettable first impressions. Judged against competitive LED systems, Tetra® LED systems provide improved brightness and uniformity, easier jobsite installation, less frequent maintenance and energy cost reductions for signs, channel letters, and border and canopy lighting.
Indoors or out, Tetra enables virtually endless signage applications with a complete roster of flexible, robust products now including these exciting options:
Tetra® LT offering 24-volt performance at an everyday price. Compared to 12V, 24V systems deliver incredible performance and value, while reducing material and labor, which saves time and money. Available in Deep, Medium, and Shallow sizes, Tetra LT will be sign shop's new MVP.
Tetra® Contour Flex so you canbend it over and over again. This completely flexible LED neon replacement can be shaped repeatedly with no heating necessary. Mounting clips make installation a cinch, and this plug-and-play system can be custom cut in the field without complicated warranty implications.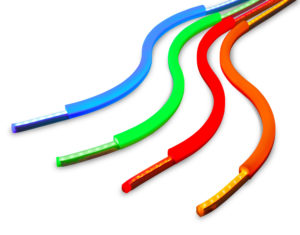 Tetra® Contour Gen 2 for labor-saving installation. Create vibrant border lighting sections with a neon replacement system that is 80 percent quicker to install compared to the previous generation. A range of brilliant LED colors lets designers create custom looks.
Tetra® EdgeLine for wall wash applications. The slim form factor of this field-cuttable light bar is suitable for mounting in tight application spaces, and its symmetric optical design means it can be installed in any direction and will evenly distribute light precisely where it's needed.
Tetra® Slim EdgeStrip to keep signs on the leading edge of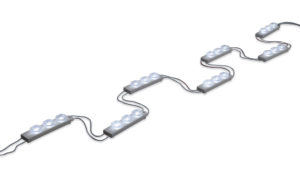 brightness. Cover any angle or curved shape with bright uniform light. This powerful, low-profile, LED strip lighting pumps out a maximum 235 lumens per module and is easily installed around the edge of shallow- to medium-depth signs—as low as two inches deep.
"The Tetra brand benefits from a legacy or reliability, innovation and performance build over the past twenty-plus years," says Mike Doss, VP of Specialty Lighting at Current.
—Press Release