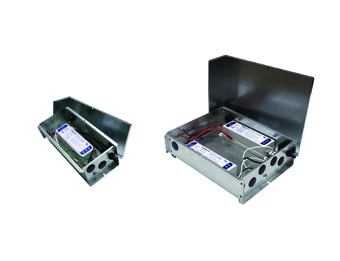 France Power Solutions announces the release of its Mini LED Fast Pak™ Kit. The new compact kit reduces labor and installation time for all LED sign applications, includes pre-punched wiring holes, and can be mounted horizontally or vertically. The kit comes with a five-year warranty on the power supply.
"It was an honor to have our new LED Fast Pak™ Kit nominated for best new product at this year's ISA Sign Expo," says Rob Goldiez, General Manager at France Power Solutions. "The kit is excellent quality and extremely reliable. It was very well received at the ISA Sign Expo."
The new Mini LED Fast Pak™ Kit comes complete and ready for quick installation. The kit is available in both a single and double power supply model.
Each kit includes the compact LED-1260MPS power supply pre-wired in a wet-listed enclosure to a 20A toggle switch. UL recognized plugs are included for unused wiring holes.
For more information about France Power Supplies, visit www.franceformer.com.