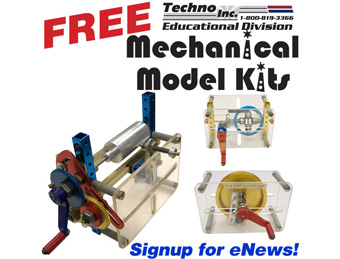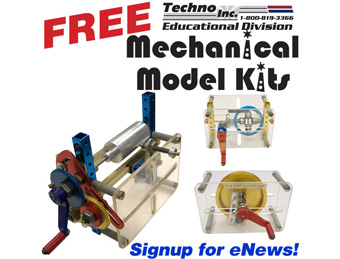 Techno, Inc., Education Systems is proud to announce that its newsletter is expanding. The newsletter will now contain additional information on topics such as "How to…", "Tips and tricks…", curriculum notifications and improvements, information from teachers on new projects and curriculums, and a host of other topics.
To encourage teachers to sign up for the newsletter, Techno is giving each new subscriber a free mechanical model kit worth up to $100 retail while supplies last. Over 500 of them will be given away. These kits come in various configurations and styles. The selection that is available can be seen at http://www.techno-isel.com/smpmodels.
To sign up for the Techno Educational Newsletter, just go to www.techedcnc.com and click on "eNEWS SignUp." Techno will pick up the shipping costs for the kit.
Receive additional information on Educational CNC Machines and Curricula on Techno's Web site at www.techedcnc.com.