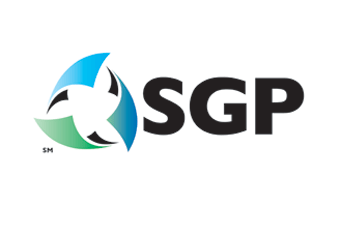 Sustainable Green Printing Partnership (SGP), a non-profit organization providing sustainability certification in the graphic communications industry, has announced that FUJIFILM North America Corporation is a Gold Patron. Fujifilm recognizes the work of SGP and finds a clear connection to its own sustainability initiatives. Much like print facilities that become SGP Certified, Fujifilm companies worldwide share a strong commitment to building sustainable businesses that seek to reduce their environmental impact.
"Fujifilm's corporate philosophy and commitment to building sustainable businesses inspire us to come up with new concepts and innovations for improvement," said Todd Zimmerman, vice president and general manager, FUJIFILM North America Corp., Graphic Systems Division. "Through our concerted efforts to reduce the environmental business impact—especially among the products that we supply to the graphic arts industry—Fujifilm works toward meeting our sustainability goals and helps other businesses in this industry to do the same."
"We are excited to welcome Fujifilm to the SGP community. Fujifilm leads by example, and its commitment to sustainability is enhanced by its support of the SGP certification program," states Marci Kinter, Chair, Sustainable Green Printing Partnership.
Similar to the SGP Certified print facilities, Fujifilm has taken numerous steps toward operating sustainably. For example, in fiscal year 2012, Fujifilm's facilities in North America reduced its greenhouse gas emissions by nearly 24 percent compared to the 2006 baseline. In 2011 and 2012, respectively, Fujifilm North America installed solar panel systems on its Hawaii branch office and its manufacturing facility in North Kansas City, Mo. With 1,455 modules, the solar panel system in Hawaii will produce 483,391 kWh annually, which is equivalent to reducing CO2 emissions by 1.11 million pounds per year, or powering 66 households per year. The 216 panels in North Kansas City will provide about 60,000 kWh annually, which is equivalent to taking 600 cars off the road for a year.
In North America, Fujifilm reuses or recycles more than 99 percent (by weight, excluding batteries) of QuickSnap™ cameras that are returned through recycling programs, which prevents thousands of tons of waste from entering landfills. FUJIFILM Manufacturing U.S.A., Inc., in Greenwood, South Carolina, converts the aluminum sludge waste generated from the manufacturing of pre-sensitized printing plates into a usable alum product. The facility generates approximately 6,000 tons of 50 percent alum solution annually. The majority is sold for water treatment; it is also used onsite for wastewater treatment applications.
In addition, in 2009, Fujifilm began utilizing landfill gas from the Greenwood County Landfill to provide power for the color photographic paper factory, thereby reducing the amount of harmful methane gas emitted into the environment and reducing the consumption of natural gas.
Solutions for Sustainability
Fujifilm is the leading manufacturer of UV inks, a growing product in screen printing and wide format digital printing markets. UV inks are formulated to be free of Hazardous Air Pollutants (HAPs) and volatile organic compounds (VOCs), and they are cured using lower energy consumption ultraviolet light, rather than the traditional heating and evaporative dryers used in solvent ink applications.
Fujifilm also manufactures the Ecomaxx-T, a true processless thermal plate on the market that offers true environmental benefits, and also offers the same characteristics as conventional printing plates. Fujifilm Graphic Systems' FLH-Z plate processor also allows customers to consume significantly less plateroom chemistry.
FUJIFILM North America Corporation, a marketing subsidiary of Fujifilm Holdings America For more information about FUJIFILM North American Corporation, please visit www.fujifilmusa.com/northamerica or follow the company on Twitter at www.twitter.com/fujifilmus. To receive news and information direct from Fujifilm via RSS, subscribe at www.fujifilmusa.com/rss.
For more information about the SGP Partnership, the SGP Patron program, or the SGP certification process, visit www.sgppartnership.org.