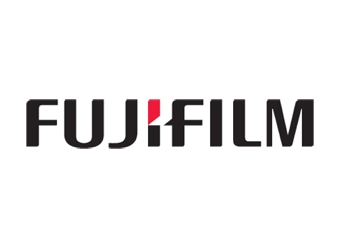 FUJIFILM North America Corporation, Graphic Systems Division will showcase new commercial print, wide format and packaging solutions featuring the latest innovations in inkjet and workflow technologies within the 11,000 sq. ft. 'NOW YOU CAN' themed booth at PRINT '13. These solutions deliver new capabilities to help printers respond to buyer requests for fast turnaround of customized short print runs, while still meeting their quality and low cost demands.
Fujifilm understands print buyer needs – it's about turning short-run jobs faster, utilizing variable data and designing and delivering multi-channel campaigns. With Fujifilm inkjet technology, now you can change the way you do business.
"We are featuring more production inkjet equipment at PRINT'13 than ever before," said Terry Mitchell, vice president marketing, FUJIFILM North America Corporation, Graphic Systems Division. "Together with our powerful XMF workflow, we will demonstrate how our production inkjet and wide format solutions enable printers to meet the demanding needs of print buyers."
Workflow
In today's ever changing, project-at-every-turn world, having the tools to stay in step are a critical part of being successful. Built around PDF and JDF technologies, XMF Workflow is a powerful and flexible prepress production workflow. With over 4,500 customers worldwide, the XMF Workflow provides a rich set of capabilities in pre-flighting, color management, imposition and screening for a variety of output devices. XMF Remote is a powerful online job submission, storage, and approval module fully integrated with XMF Workflow, allowing users to offer their customers online job supervision. Fujifilm customers have remarked how XMF Remote has enabled them to upload, pre-flight, proof and approve jobs online, expediting approvals and streamlining production.
XMF Workflow will be the centerpiece of the Fujifilm booth. Live presentations will be available each day, and Fujifilm will also be sponsoring a free educational seminar, "Cost Savings through Streamlining Workflow and Color Management Automation" on Monday September 9, 12:30 pm – 1:30 pm in Room S404bc, South Hall, Level 4. Attendees will have the opportunity to hear real world experience from printers and other industry professionals on a variety of topics, including cost-savings and automation.
Metrix, another workflow option from Fujifilm brings a unique blend of automation and cost-driven layout creation, and Metrix can be fully integrated with XMF Workflow. With its ruled-based productivity, Metrix allows you to dramatically reduce planning and prepress labor costs and shorten job throughput.
All the wide format printers on the booth will utilize ColorGATE, a fifth-generation production server as the digital front-end RIP integrated within the XMF workflow and color management tools. With the support of more than 850 different printers and cutters, it's quite likely that ColorGATE can drive every proofer, wide format printer and finishing system within a print facility.
Commercial Print
Fujifilm previously established an entirely new product category with the J Press 720, a high-quality, sheetfed inkjet press offering a half-size solution for print runs of just one or thousands. It provides a superior solution for the fastest-growing segment of the market, and where the opportunities will be in the future. The J Press 720 brings together Fujifilm's knowledge, expertise, and research and development efforts to give printers the quality, versatility, productivity, and efficiency they demand.
Adding to the production line-up and continuing on the commercial success of Fujifilm's inkjet portfolio, making its US debut at the show is the J Press 540W. An inkjet web press designed for fully variable content, capable of printing each page with different images and text, creating new value-added products and business opportunities. The J Press 540W enables duplex printing within a single tower design, resulting in an extremely compact footprint, while retaining a maximum printing speed of 417 ft./min. The single-pass duplex system means the customer can easily adjust registration of both front and back sides. The J Press 540W is a more sustainable solution, facilitating a reduction in paper waste, and able to print short-run work more efficiently and handle variable data by Fujifilm XMF Workflow.
The J Press 540W produces high quality output using Fujifilm's FM-based screening technology, enabling smooth color tones and sharp text. Fujifilm's high performance VIVIDIA ink, developed specifically for the J Press 540W, delivers vivid color and allows high-density images to be printed at high speed. Vividia inks result in less ink transfer from sheet to sheet, cost effectively enabling high quality reproduction even on thin substrate.
Live presentations of the J Press 720 and the J Press 540W will be available each day within the Fujifilm booth (#1218).
The third J Press in the series is the J Press F, Fujifilm's high-performance, inkjet folding carton press. The J Press F will not be available on the show floor; however, a video within the Fujifilm booth will detail the speed and versatility of this soon to be available production inkjet press. Highlights include print capability on 8 to 24 point paper board; as well as an in-line coater for applying aqueous or UV coatings to further enhance productivity, a unique feature for a digital inkjet press. With the J Press F, now you can specialize in printing folding cartons and produce shorter runs of customized packages, with faster turn times at a lower cost overall.
The Xerox® Color 1000 Press, also at the Fujifilm booth, delivers sharp, rich, digitally mastered fine-tuned image quality. With the optional clear dry ink station, you can apply a spot or flood coat for creative effects that will bring your prints to life.
Wide Format Print
Enhancing the Fujifilm wide format portfolio and making its US debut at the show is the Inca Onset Q40i, the latest addition to the market-leading Inca Onset range of full-bed wide-format UV flatbed inkjet printers. The Q40i jets 9 picoliter ink droplets at over one billion droplets per second across a full width array of Fujifilm Dimatix Q-Class printheads, resulting in outstanding quality images unrivaled in a wide format inkjet press. Like the other models in the Onset family, the Q40i offers a choice of finishes from satin to gloss, and prints on substrates up to two inches thick. Live presentations of the Inca Onset Q40i will be available each day within the Fujifilm booth.
Adding to its versatile line up of Acuity Series printers, Fujifilm will also debut the Acuity Advance Select HS wide format UV flatbed printer, and the Acuity LED 1600 hybrid printer. The Acuity Select HS is a high-speed four color platform offering white and clear ink options for the ultimate in creative print applications on rigid and flexible media. The Acuity LED 1600 is a 64-inch wide printer that delivers superb quality for printing wide format posters, window displays, back-lit signs, point of purchase materials, and product packaging. It utilizes low energy LED curing, offering the benefit of low operational cost.
The Fujifilm portfolio of wide format media products will be on display and includes an extensive range of proven, high quality products that provide production efficiency and stunning graphics. The Visual Magnetics Graphic System® matches magnetic-receptive technologies with the highest quality print media. Show attendees will see how this solution is changing the way retailers and designers execute major promotional campaigns.
Package Print
As part of Fujifilm's global emphasis on the growing packaging market, Graphium, an inkjet narrow-web press makes its US debut at PRINT '13. Recognized as a MUST SEE 'EM award winner, Graphium is an alternative to flexo and screen print production of short to medium runs of high quality four-color labels and decal applications, turning them into high profit generators. Available in 13" or 16" models, Graphium uses Fujifilm Uvijet inks to produce high resolution images, providing excellent adhesion on a broad range of substrates. Graphium, driven by Fujifilm XMF Workflow, has as additional white option and can produce high quality production output on a large variety of traditional label and pressure sensitive media. Live presentations of Graphium will be available each day within the Fujifilm booth.
Another industry changing technology for the packaging market making its US debut at the show is the Clarity water washable flexo plate. With industry-changing innovative technology, Clarity provides the highest flexo print quality (175 lpi and 1 percent dot) at the fastest production times, and significantly lowers cost-in-use compared to the latest thermal, solvent and competitive waterwash technologies.
Offset Print
From press to pressroom, Fujifilm will feature a host of environmentally friendly products including the Ecomaxx-T "processless" thermal plate, the no-bake positive LH-PJ thermal plate and "ZAC" plate processing that can reduce chemistry consumption up to 80%. Also displayed will be a full line-up of pressroom products, including coatings, fountain solutions, silicones and other specialty chemicals from FUJIFILM Hunt Chemicals.
With a full array of newspaper products and solutions, Fujifilm will feature the latest in thermal and violet plate technology, including Ecomaxx-TN, a true processless thermal plate for the newspaper market. In addition, Fujifilm will be displaying the Krause line-up of violet platesetters, highlighting the Krause LS Performance XXL with the all new three-around format.
At the Photo Imaging Pavilion, FUJIFILM North America Corporation Imaging Division (Booth #2990) will feature the all-new Frontier-S DX100, making its US debut at the show. Featuring stunning image quality and a versatile design, this multipurpose and configurable inkjet minilab enables photo retailers to have a system that corresponds to their printing services, installation space and budget. Also on display will be the Frontier Dry Minilab DL650 which offers high capacity and unique flexibility. The Frontier Dry Minilab DL650 Pro will demonstrate its ability to create high resolution prints – excellent for quick signage, cards, portraits, and match printing – using its wide-ranging color gamut system that is able to produce vivid images with enhanced sharpness and gradation.
Manny Almeida, senior vice president and general manager, FUJIFILM North America Corporation, Imaging and Electronic Imaging Divisions, will speak to the Pro Lab audience on the topic "Thinking Outside the Print Box."