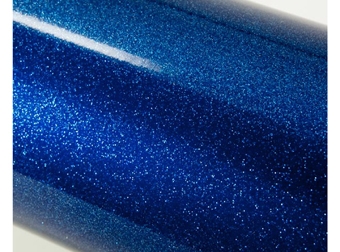 FDC® 3700 Series Premium Ultra Metallic vinyl film, available from GSG, provides outstanding surface gloss and depth of color for adding pizazz to graphics for applications from outdoor signage to cars and RVs to indoor crafts and much more.
The 3.0-mil cast vinyl film conforms to flat surfaces and simple curves. It is suitable for computer, steel-rule, and thermal die-cutting and flat-bed processing as well as cold laminating, and is screen-printable.
The 3700 series features permanent clear adhesive and comes on a 78-pound Kraft liner. It has an outdoor life of up to five years and a shelf life of one year. It comes in five stock colors with eight additional colors that can be ordered. It is sold in fifteen-inch and twenty-four-inch roll widths.
Graphic Solutions Group offers equipment and supplies for the decorated apparel, signs and graphics, and electrical sign industries. For more information, contact the company at 800/366-1776, email: [email protected], or visit www.GOGSG.com.