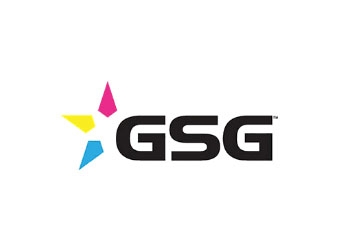 GSG, a distributor of consumables and equipment the apparel decorating, digital printing, commercial sign, and electrical sign industries, offers regular monthly classes as part of its GSG U program. The classes are held at one of six GSG regional offices. Here's a look at the schedule for August.
To see the full year or register, go to https://www.gogsg.com/calEventsUnit.action.
August 2016
Thursday, Aug. 4 Intro To Embroidery, Tulsa
Learn successful embroidery techniques on a wide range of fabrics and materials as well as how to select the proper stabilizer, needle, and hoop.
Friday, Aug. 5 Master Digitizing, Tulsa
This course introduces all the tools required for getting started in digitizing. Topics include the basics of each stitch type, when and how to apply them, artwork requirements, and how to path each design for production efficiency.
Friday, Aug. 19 Intro To Screen Printing, Austin
This class walks attendees through the step-by-step process of apparel screen printing. Using a combination of lecture and hands-on training, the instructor covers film options, screen making, inks, press setup and registration, printing techniques, and trouble-shooting.
Thursday, Aug. 25–Friday, Aug. 26 Auto Wrap, Dallas
Get started in the profitable vehicle wrap market with this two-day class taught by Jeff Wagner, a 3M-certified installer. Topics include design, choosing materials, and surface prep. Day two includes a full-wrap install.