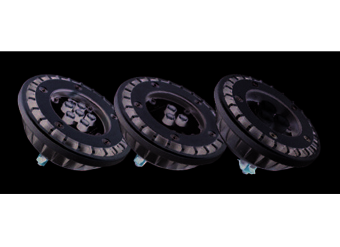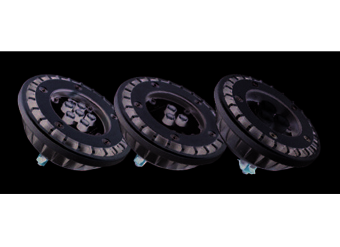 Halco Lighting Technologies® announces the receipt of an ornamental design patent for the company's IP67 Rated ProLED PAR36 lamps. Halco is proud to have received patents for this unique waterproof lamp in the U.S., Canada, and the European Community and the patent is pending in Mexico.
Ideal for landscape and outdoor accent lighting applications, the ProLED PAR36 Series combines Halco's most recent LED developments in a durable lamp enclosure that has an Ingress Protection (IP) rating of IP67. The IP67 rating indicates that the lamp is totally protected against dust and debris as well as the effects of temporary water immersion from 5.9in (15cm) to 3.28ft (1m).
"We are proud to have a first-to-market IP67 Rated Waterproof PAR36 LED product in the industry," says Allan Nelkin, CEO of Halco. "This lamp shows our continued commitment as the leading lamp manufacturer in the landscape market."
ProLED PAR36 lamps offer high 82 CRI, 40,000 hours average rated life and high efficacy. These lamps are available in 6.5W, 10W and 18W in 2700K with spot and wide flood beam spreads. The 10W wide flood version is also available in amber, blue, green, and red.
The low wattage draw allows more ProLED Waterproof PAR36 lamps than traditional light sources on a single transformer, lowering overall project costs.
The ProLED PAR36 features a multi-purpose base that has both slip-on and screw terminal connections, which minimizes inventory requirements and job site errors.
For more information on Halco IP67 Rated ProLED PAR36 lamps, visit www.halcolighting.com.