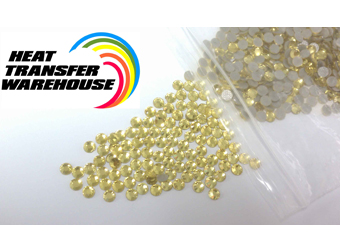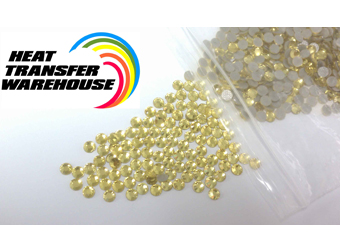 Heat Transfer Warehouse, a leading distributor of heat transfer materials, has recently announced the addition of Korean Rhinestones to their product line.
Heat Transfer Warehouse has had great success with their distribution of heat transfer products used in garment and textile decoration industry. By adding rhinestone, Heat Transfer Warehouse will increase their offering as a one-stop-shop for garment decorators.
Rhinestones and "Bling" have become very popular in the garment decorating industry in the last year. "Glitter films have grown substantially in the last year, rhinestones are just the next step for us," says AJ McAleer, Marketing Coordinator at Heat Transfer Warehouse, "We have had customers asking for rhinestones for a while, and now we can offer everything they need from rhinestones and accessories to software and plotters."
Heat Transfer Warehouse is a leading supplier of heat transfer materials and vinyl located in Fargo, North Dakota and Las Vegas, Nevada.