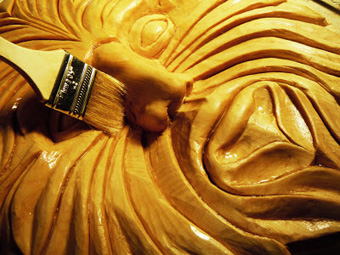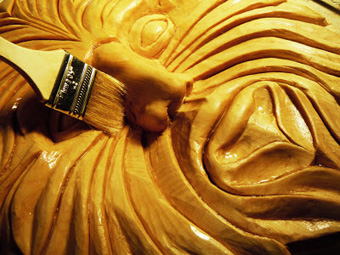 Sign Builder Illustrated columnist Jim Hingst writes: "If you want to achieve natural finish for one of your carving projects, consider using pure tung oil. This traditional finish penetrates deeply into the wood and over time its surface cures hard, providing limited scratch resistance and water resistance. As the finish ages, it will yellow slightly, producing a warmer appearance.
While finishing with oil can produce an aesthetically appealing appearance, there is a downside. Pure tung oil is not used frequently because its application is very time consuming. To achieve a pleasing satin finish that resists water, you need to apply at least six or seven coats. What's more, the surface does not harden for a month after the final application of oil.
To learn more about this subject matter—including answers to "What is tung oil?" and "Can you substitute linseed oil for tung oil?"—access Jim's "Hingst's Sign Post" blog HERE.