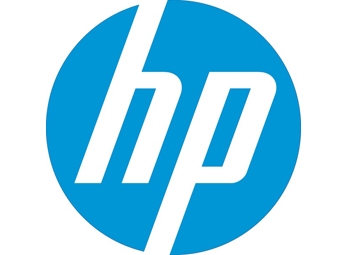 HP is demonstrating the creative possibilities of digital print during New York Design Week, showcasing new custom wallcovering solutions for designers and interior décor manufacturers at SURTEX.
HP digital print technology helps designers take advantage of new trends in personalization and wallpaper, taking their creativity to the wall. In booths 951 and 1053 of the SURTEX ReSource Hub, HP and its partners will feature an end-to-end printing solution for wallcoverings, including the HP WallArt 2.5 design tool, the new HP Latex 360 Printer for efficient proofing and the HP Latex 3000 Printer for high-volume production.
Alongside its digital production area, HP is bringing the concept of digital design to life with a gallery of custom-printed décor created by renowned industrial and interior designer Markus Benesch.

"As a curious designer, I will never stop challenging myself to discover new ways to create," said Markus Benesch, owner, Markus Benesch Creates. "With HP digital printing technology, I have the freedom to experiment with my graphic world on a bolder scale, truly realizing complex and colorful design concepts. Digital printing gives life to designs in ways not previously possible."

HP is also the official print sponsor for WantedDesign 2014, with all printed content– from event brochures to signs and wallcoverings – produced by HP customers Riot Creative Imaging and Strategic Content Imaging using high-quality HP Indigo and HP Latex Printing Technology <http://www.hp.com/go/latex> . Additionally, the new HP Latex 310 Printer will be available to students participating in the WantedDesign Schools Workshop, challenging these young designers to re-envision the qualities of paper.
SURTEX will be open to the trade May 18-20 at the Jacob K. Javits Convention Center. WantedDesign 2014 is taking place May 16-19 at The Tunnel.
Designing and printing with HP is easier, faster and more mobile
The HP digital printing solution consists of a modular range of design software, media, HP Latex Printing Technology, finishing options and industry certifications.
Simplifying the design process, the upgraded HP WallArt 2.5 solution provides an easy-to-use, cloud-based web service for design, collaboration and production of custom wall décor projects, such as wallcoverings, canvas prints, posters and wall decals. HP WallArt is free for new and existing HP Latex Printing Technology customers and is now available for download on Google Play for Android devices as well as the Apple App Store.
Ideal for easy and efficient proofing, the new HP Latex 300 Printer series features a range of affordable and easy-to-use models that help design studios move quickly and seamlessly from design conception to production. These 54- and 64-inch printers allow designers and manufacturers to print on a wide range of wallcovering, textile and paper materials, experiment with designs and print proofs using final production media. Water-based HP Latex inks also help build a healthier environment in the design studio.
For high-volume production of customized wallcoverings, the HP Latex 3000 Printer offers broad media versatility, a wide color gamut and vivid colors up to 1200 dots per inch. With unattended overnight printing at production speeds and prints that come off the printer dry and ready to use, manufacturers can increase productivity and reduce running costs.
Discover the possibilities of digital print at www.hp.com/go/discoverdigital and learn more about HP Latex solutions for design and interior décor at www.hp.com/go/latex. Follow HP on YouTube, www.youtube.com/hpgraphicarts, on the HP Graphic Arts Twitter Feed, www.twitter.com/hpgraphicarts using #HPDesigns, as well as on the HP for Designers Facebook page, www.facebook.com/hpdesigners, HP's global design community.