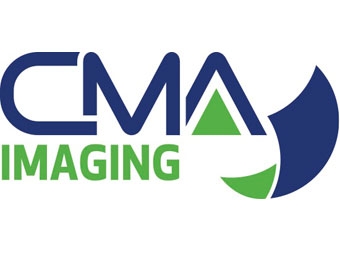 At this year's SGIA, CMA Imaging has announced that HP is to run demonstrations of CMA Perfect Trans on an HP Latex 3100 wide-format printer throughout the three days of the exhibition (4 to 6 November, Atlanta). This combination of material and output device endorses the growing benefits of using environmentally friendly media and ink that results in very high quality that meets the exacting criteria essential for back lighting effects and strong colour depth only previously available with Duratrans.
CMA Perfect Trans is the only truly comparable alternative to Duratrans, removing the need for silver halide processing and enhancing greener working practices. Increasing demand for an ink-jet media which offers the same visual characteristics but without the chemistry has resulted in a highly innovative product which fulfils all the appearance criteria yet can be printed using HP's latex technology.
With superior colour qualities and strong saturation that provides consistent and even light edge to edge, CMA Perfect Trans carries the illusion of visual depth, with accurately balanced translucence levels. The resulting dimensional effects add power to applications where both lighting and overall vibrance are key criteria to the finished job, with typical usage being in high-end retail installations where brand accuracy and impact are essential.
Designed to meet the requirements of today's greener working practices and to adhere to eco-friendly principles, CMA Perfect Trans is the result of five years of development. The material, which is suitable for recycling, successfully emulates the end performance and appearance of Duratrans and its ability to be printed using HP's latex technology provides a truly eco-aware solution that meets the demands for reduced environmental impact.
HP will be demonstrating Perfect Trans on its Latex 3100 wide-format printer which is designed to generate high quality results, preserving the required gloss levels required with CMA Perfect Trans. Designed for use with all of HP's platforms in its latex portfolio of machines, this makes the material a very cost-effective solution for all sizes of production company.
"The marriage of CMA Perfect Trans and HP's latex printers lies in the ability of the material's structure and coating to be optimised for use with this ink technology. As a result, the results emulate Duratrans yet are generated using green production processes that don't compromise the high quality standards that are required for high-end applications," explains Mark Sanderson, Managing Director of CMA Imaging. "Brands and retail specialists no longer need to incorporate silver halide processing in their display as they now have an extremely cost-effective alternative that generates vivid results and the correct glossy finish."
Full information about CMA Perfect Trans is available on HP's booth, number 2609, at SGIA Expo and the material is available world-wide via CMA Imaging's network of specialist distributors. The company also specialises in intelligent software solutions, FSC and PEFC certified papers plus the newly released CMA Perfect Photo satin and gloss photographic portfolio.
CMA Imaging combines the responsibility for promoting the reduction in chemical and consumable waste with lowering costs and improving throughput for its customers. The company partners with those who are able to maintain its key criteria for adding value while enhancing environmental principles throughout all sectors of the printing and photographic industries.