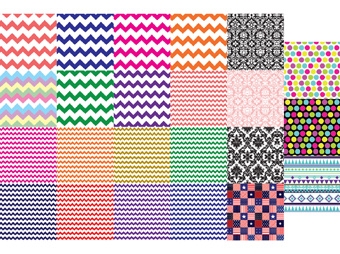 Heat Transfer Warehouse is excited to announce the arrival of its twenty-three newest Digital Print patterns and fifty-five Digitally Printed Sign Vinyl patterns. There are now even more choices of the company's popular Digital Print patterns, including Cool Aztec, Polka Dot, American Quilt, Damask print in black, white and pink, and sixteen new Chevron & Mini Chevron colors. All of the colors can be found on the Web site in the "Fashion-Prints" tab under "Most Popular Digital Prints."
These patterns are created by Heat Transfer Warehouse's Art Department and printed in the Fargo, North Dakota warehouse using solvent inks. They can be a great addition to any garment decoration design and are great inlayed with our Super Glitter!
Heat Transfer Warehouse is also selling its most popular Digital Print patterns in sign vinyl now! It is a printed pattern on calendared three- to five-year outdoor sign vinyl. It is great for car graphics, banners, window glass, walls, and much more!
The Digital Print Patterns and Digitally Printed Sign Vinyl can be customized to fit your garment decoration needs. If there is a specific color you would like in one of the available patterns or even your own design, the company can print them out for a minimum of five yards.
For more information, follow the company on Twitter and Facebook.