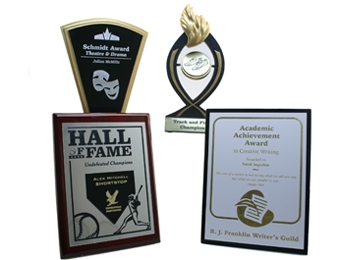 Based on recent product quality testing results, Rowmark announces an extended shelf life and improved adhesive for all LaserLIGHTS sheet products, as well as UL 969 certification for Rowmark's LaserLIGHTS Black/White product.
The shelf life of all Rowmark's LaserLIGHTS products has been extended to a minimum of five years prior to application, when stored at a maximum of 70°F (21°C), in 50 percent relative humidity, out of direct sunlight. Once applied, the LaserLIGHTS adhesive backing can also be expected to perform well in "normal" applications for approximately ten to twenty years.
UL 969 pertains to safety for Marking and Labeling Systems under the "UL Materials" category, Category Code Number (CCN) PGGU2. Rowmark's LaserLIGHTS Black/White product passed a series of strict UL quality tests specifically designed for marking and labeling products, including a construction examination, permanency tests, and environmental conditioning.
"Our quality testing lab is just one tool that Rowmark uses to help keep product quality at the forefront," said Vice President of Global Sales and Business Development Rich Zydonik. "Our customers' feedback is very important to us as we continue our commitment to provide the highest quality products and services in the industry."
Visit www.rowmark.com to view Rowmark's LaserLIGHTS product line and updated product property information.
For more information about UL's marking and labeling systems program, visit www.ul.com.