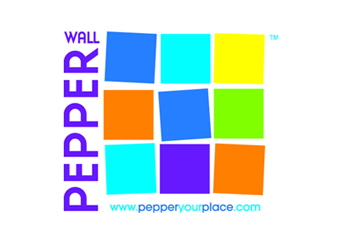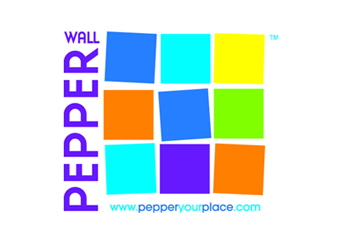 FLEXcon, an innovator in adhesive coating and laminating, has announced that it has been selected by InkWorks Printing to exclusively supply the self-adhesive material for their Wall Pepper product line. With Wall Pepper, consumers can create custom photo murals for decorating their home, dorm room, or office, without the worry of damaging surfaces.
Working with FLEXcon, InkWorks developed Wall Pepper, a self- stick canvas fabric that can be imaged with personal photos. Using FLEXcon WALLdeco™, Wall Pepper delivers photo murals that are easy to apply and easy to remove from flat, smooth painted wallboards, while leaving no adhesive residue. Customers can purchase online by simply dragging and dropping their photos into a number of different templates.
Wall Pepper allows the customer to be the artist by creating decorations with their own photos or artwork and is also the perfect solution for the do-it-yourself (DIY) consumer who is looking to personalize their space.
"FLEXcon has been a great collaborator in helping us select and source the materials necessary to bring this exciting product to market," said Bob Travis, president of InkWorks Printing. "With a great collaborator we're able to deliver a solution that can be used on flat, smooth painted wall boards, is easy to remove and allows consumers to use their personal photos in a whole new way."
"People are always worried about permanently damaging their walls when hanging artwork. InkWorks has a fantastic idea to address this problem," said Jodi Sawyer, product manager of Product Branding at FLEXcon. "FLEXcon always strives to help turn our customers' ideas into a reality. WALLdeco was the perfect solution delivering the quality and performance necessary to make Wall Pepper a commercial success."
For more information, call 508/885-8200 or visit www.FLEXcon.com.