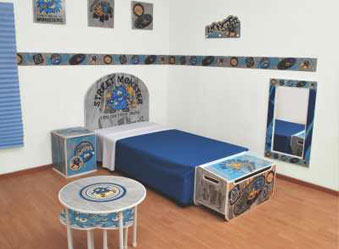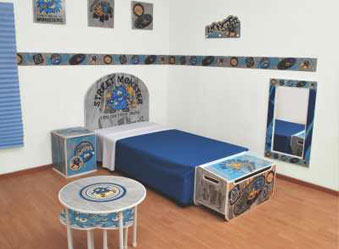 When furniture company Funkids wanted to update its traditional range of children's bedroom furniture to make it more attractive and appealing, the sign company Extrema Publicidad in Mexico turned to its Inca Eagle H printer for the solution. Extrema printed directly onto MDF and HDF to produce the range of colourful, themed designs.
Several processes were involved from digitally cutting the individual pieces—more than 150 different pieces were registered—to the substrate treatment and primer preparation before the pieces could be printed, then UV varnished.
With its Eagle H printer, Extrema Publicidad was able to produce consistently high-quality, richly coloured graphics, which were ideal for children's bedrooms.
This project was an innovation for the Mexican furniture market as other companies were using decals or vinyl for decoration, which produced an inconsistent quality.
To learn more, visit www.incadigital.com.