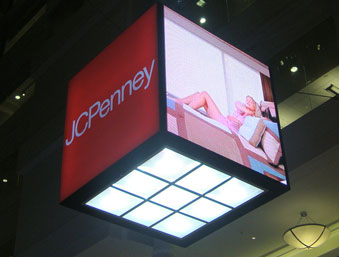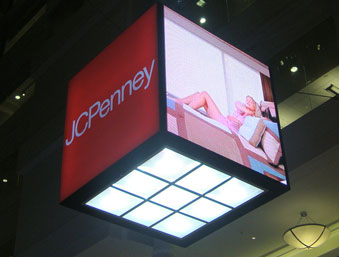 Sign Builder Illustrated's Lori Shridhare delves into what it takes to run a successful digital signage program. In the first part of the article, she looked at the free and paid software solutions currently on the market for digital signage. In this second half, Shridhare details what users should look for in digital signage software.
What Users Need Most
According to Darlison, the essential components of any digital signage package is first the ability to create and re-purpose Web-based media in open and extensible HTML formats that can be delivered to all forms of displays – large and small format, public and personal, including mobile. "In addition, the digital signage service provider should be able to manage a large number of clients, either in a flat or tiered hierarchical structure from one browser-based login."
Also, he says that the digital signage provider should have the option of branding the service and making it unique by adding their proprietary value-added functions for the markets that they service.
When getting started with digital signage, Darlison advises end users to focus on optimizing their Web-based media strategy first, which will encompass the content that will ultimately be used as content for digital signage. "In other words, aim to spend once on one overall media strategy that can be reused and re-purposed across all Web media, which should include your digital signage," he says. "For example, create a catalogue of your products for your Web page and use that same product catalogue, and all of the effort to maintain and update, in your digital signage, without creating and maintaining it twice."
Because consumers are savvy when it comes to their computer and mobile choices, digital signage will also need to raise the bar on its user experience. "Everyone – all ages, all demographics – is going to know what a good user experience feels like," says Chase. "More and more people can smell badly-designed UI (user interface). So the overall quality of the design and the experience are paramount, both for the design and management tools we make, as well as for the end products we create with those tools."
In looking for the best digital signage software package, the consensus is that the user interface needs to be managed effectively by the end user. If the client can run the system easily, many problems will be avoided. Byron Darlison, founder of Rise Vision, says that end users should work with Web-based digital signage so they can leverage their existing Web management and design resources. In other words, whatever the client has already created for the Web should be re-purposed and reused for digital signage. This integration saves time, money, and design resources as well as helps end users integrate their messaging and graphics so there's consistency.
Darlison also believes that the provider should create a venue where users came come together to discuss issues. "Give the user base an open forum where they can share their problems, ideas, questions, and even their praise," he says. "Seed and support the forum, but most importantly, allow the community to share and support themselves."
In terms of function and content, one piece of advice is to check the control and reporting of the system. "Digital signage must have remote control capabilities, seamless integration with external data feeds such as weather, news, MRSS, and the ability to load scheduled custom content," says Sean Levy, co-founder of MediaSignage. "Digital signage must also provide proof of play in an environment where it is used as an advertisement medium."
And what are some of the features or issues to avoid with digital signage software packages?
"Proprietary applications and content formats, and I would go further to eliminate those applications that continue to rely upon Flash," says Darlison.
He also advises against non-extensible solutions and adds that the content management service should be free to start, with the option for purchasing add-ons and personal branding.
Nathan Mead, president of Deploid, offers advice that's hard to argue with. "Anything that is not fully scalable, is untested, or gives huge sticker-shock, should throw up the red flags."
Looking ahead, digital signage will continue to integrate more interactive elements, blurring the line among the various devices used to connect. "We see a huge push toward user control and interactivity with the screens," says Mead. "There will be less of a distinction between devices whether signage, mobile, tablet, or PC. We are working to facilitate the engagement between devices while at the same time maintaining the privacy of the user."
Further, digital signage messaging will merge with Web communications, says Darlison. "Anyone that has a Web presence has a 'message' and both their virtual (Web) and physical (digital signage) message should be one and the same, or at the very least complementary of each other."
And when you're sitting in the 'command center' controlling your digital signage, Doug Chase says you'll be working through your browser. "Over the next 18 to 24 months everything's going to be possible in the browser. Frameworks that facilitate the traditional, rich, 'desktop application' experience are making it easier for us to get there."
—Lori Shridhare
All photos by Ashley Bray.