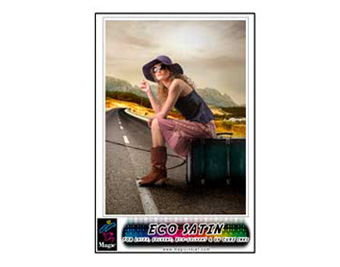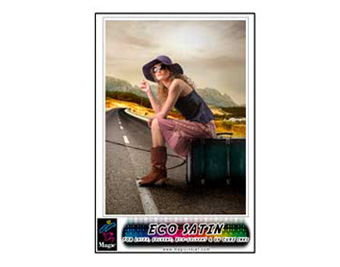 InteliCoat Technologies®, a global market leader in the development and fulfillment of high performance digital imaging substrates, has announced the introduction of Magic® ECO-Satin indoor paper for promotional signage. Designed to offer exceptional print performance on latex, solvent, eco-solvent, and UV cure printing systems, ECO-Satin is an economically priced poster paper.
The 200 gsm, 8.5-mil ECO-Satin paper is ideal for the creation of cost-effective posters, backlits, and P-O-S applications. ECO-Satin is one-side printable and recyclable.
The product is available immediately in the following sizes: (1.) 54 inches-by-20 feet, (2.) 54 inches-by-150 feet, (3.) 60 inches-by-150 feet, and (4.) 63 inches-by-150 feet.
"We are dedicated to expanding InteliCoat's role in the dynamic digital imaging market, and Magic ECO-Satin paper is a testament to this commitment to innovation," said Jennifer Chagnon, Senior Marketing Manager at InteliCoat Technologies. "We are excited to add it to our ever-growing portfolio of grand and wide format papers, and our confident that it will be well received by our loyal customers."
For additional information on ECO-Satin paper, visit www.magicinkjet.com/product_181.html.