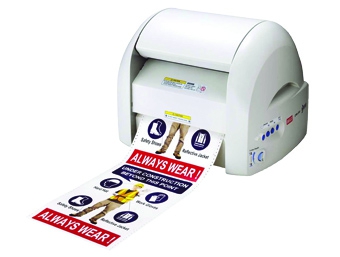 Hyatt's All Things Creative of Buffalo, New York, introduces the MAX® Bepop CPM-200GU Label Printing and Cutting Machine. The MAX Bepop is a thermal-transfer printer and cutter, capable of creating safety labels, industrial decals, barcodes, and directional signage using spot and process color. Print and cut combinations of photos, illustrations and text—all on the same eight-inch-wide vinyl.
Easy-to-use design software is included. Save time and money by producing labels in-house, twenty-four hours a day.
For more information, visit www.hyatts.com.