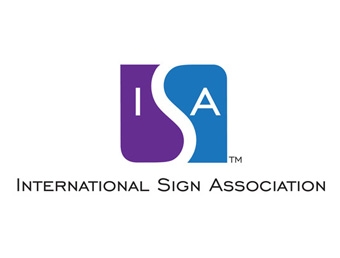 Glenn Feder has joined the International Sign Association as director of business development. In his new role, Feder will be responsible for identifying and leveraging outside partnerships, including expanding ISA's dynamic digital signage programs.
Feder joins ISA from the American College of Cardiology, where he was the exposition director. His previous work includes positions at the U.S. Green Building Council and National Trade Productions.
"Glenn has excelled at building lasting partnerships," said Lori Anderson, ISA president and CEO. "There are many opportunities for ISA to build relationships in related industries as well as with end user groups and influencers. As we create and build communities, it will only enhance and secure the future of ISA, ISA International Sign Expo and our member companies."
In addition to Feder, ISA announces two changes to the executive leadership team:
+ Brandon Hensley has been named chief operating officer for ISA. Hensley, formerly vice president, tradeshow and marketing, will provide oversight for marketing, tradeshow, education, and strategic programs;
+ David Hickey, ISA's vice president of governmental affairs, joins the ISA leadership team and assumes additional oversight of technical and regulatory affairs.
The International Sign Association (ISA) is devoted to supporting, promoting and improving the sign industry through government advocacy, education and training programs, technical resources, stakeholder outreach and industry networking events. ISA members are manufacturers, suppliers and end users of on-premise signs and sign products.