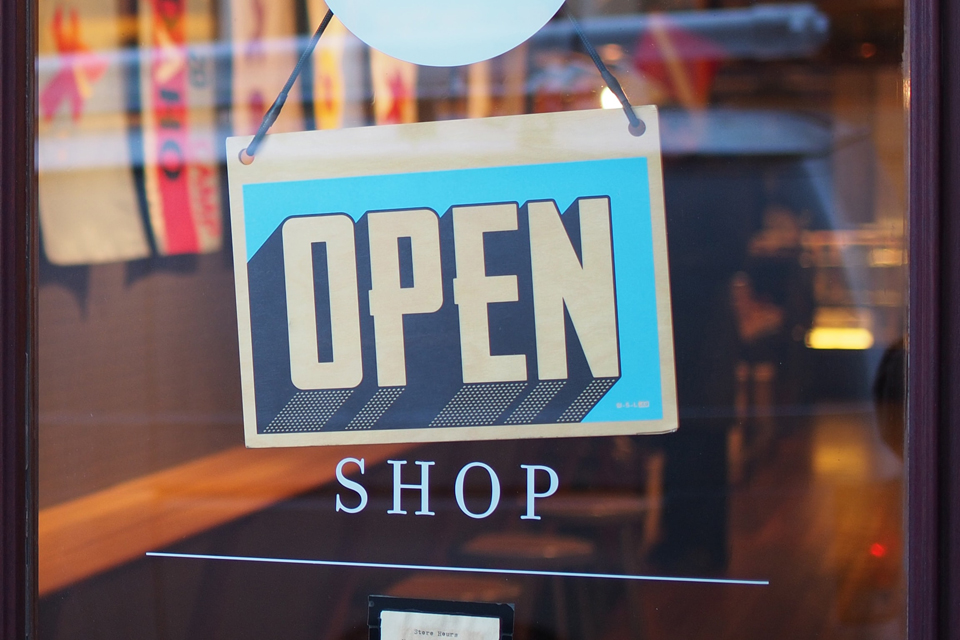 In today's COVID-19 environment, governments enacting shutdowns and/or stay-at-home orders are making decisions about which businesses are deemed either essential or critical to infra-structure and allowing them to remain open and operational—which has led to some confusion and navigation difficulty, especially for the role of sign shops.
In the first of a weekly industry update Webinar series hosted by the International Sign Association ("Essential Business Tips for Keeping Your Shop Open"), ISA Vice President of Advocacy David Hickey noted that, as of March 31, thirty-two states have enacted shutdowns and he expects more coming. Even states that are proving exceptions do have cities and counties enacting these kinds of orders.
The only state so far that has listed sign companies as an essential business is Maryland. "However no states have classified the sign industry as non-essential," said Hickey, noting that ISA's Web site has a detailed and updated list of states that have enacted shutdown orders implicating our industry.
What is Essential?
Hickey noted that, at this time of crisis we're in, it's important to focus on serving businesses that are recognized as essential—healthcare facilities, public health establishments, emergency services, airports, etc. However he notes there are other essential businesses to consider as well—restaurants, grocery stores, gas stations, convenience stores, Laundromats, automotive parts stores, hardware stores, banks, pet stores, ABC stores, and in some states, even cannabis dispensaries are being considered critical to essential or critical to infra-structure. "We recommend that you emphasize this connection as much as you can, if you want to stay open," said Hickey. "You may not be an essential business by definition, but you are in practice. You enable an essential business to operate as effectively as possible."
So how does a sign shop continue to serve their essential business customers?
Hickey stated that it's first important to make sure that your facility has a safety plan in place and that it's inline with CDC recommendations. "These are things like social distancing, having a limited number of employees in the facility, and washing hands and disinfecting surfaces on a scheduled regular basis," he said.
Next Hickey said that you need to have a policy that only employees working on essential business projects should come into work and that you need to designate them as such. "We have an [essential employee designation] template on our Web site that you can download and tailor to your own business," he said. "We recommend that you put this onto your company's letterhead and give to your employees. They need to carry it with them when they're coming to and from work.
"Meanwhile you need to allow all non-essential personnel or employees who are uncomfortable coming into work to be able to work remotely."
Hickey advised to let your local public health officials know how your business has a safety plan in place and is serving essential businesses. "If you have any sort of contacts with your mayor or other local officials, brief them on how your business provides signs and graphics to your community's essential businesses and ask them to champion your cause to the governor or the state's legislators," he said.
Hickey stressed that the most important item for shops to remain open is to get documentation from your essential business clients that they are in need of signs and graphics from your business to be able to communicate with the public. He stressed that the ISA also had a template for this on their Web site that you can fill out and tailor to your specific needs. "You're going to need to document your various business relationships as much as possible and keep these documents on record. You need to be able to grab a hold of them basically as needed."
Unless the government has explicitly told you to close up shop, the good news is that, following these days, you should continue to operate until further notice.
Still Open for Business With Cities and Communities
Meanwhile Hickey also pointed out that there are also some resources you're going to want to look into regarding the recently passed $2 trillion CARES Act stimulus bill to protect your business and help your employees.
Then there is also the ongoing issue of city employees either working remotely or communities cutting back on its services, which is making it increasingly time-consuming and difficult to obtain permits and schedule inspections. "This puts sign companies in a difficult position, because installing a sign without a permit or without proper inspections is obviously illegal," said Hickey. "But then, waiting for a permit to be issued for a crew can result in a contracted job taking extra weeks or months to complete."
This is a sticking point that has led ISA to start getting feedback from these communities to find the best way that sign companies can receive and get permits submitted and approved in a timely fashion. Hickey stressed for you to document and record as much information as possible. "As a positive angle, I've heard of cities continuing to revise the sign codes because many of them are loosening up their sign regulations in order to help their essential business constituents communicate more effectively with the public. We highly encourage local officials to do this, especially with temporary signs," he said.
Thinking Beyond Signs
ISA President Lori Anderson concluded that sign shops can also be considered a core business beyond signage, stressing that shops can donate any unused face masks and gloves not only to medical establishments but also other vital support systems (such as homeless shelters that prepare food, waste recyclers, etc.).
"When you focus on your business and on your employees, you are helping your community," said Anderson. "The primary business challenge is also the biggest community benefit—remaining open at the end of this crisis. At ISA, we want to leverage our networks with governments and within the industry so that we come out of this strong and ready for a recovery that will absolutely come. There isn't a playbook for the situation we're in, but if the sign industry is anything, it's resilient."
ISA's weekly Webinar updates are scheduled for every Tuesday at 2 p.m. Cost is $35 for non-members and free for association members. You can sign up here.