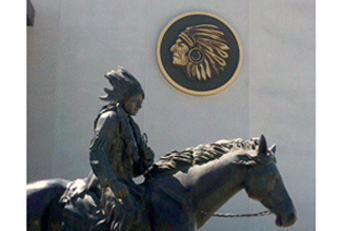 From a moving, illuminated macaw in San Diego to a restored Anglican Church sign in Ontario, the ISA Sign Design Competition winners highlighted the breadth of the on-premise sign and visual communications industry.
The competition awarded winners in eight categories. Clear Sign & Design, Inc., in San Marcos, California was named the Overall Winner for its San Diego Zoo creation.
"Each year, the Sign Design Competition showcases the innovative and interesting ways that ISA members serve their customers and communities," said Lori Anderson, ISA president and CEO. "This year was no different. Behind all of the entries are many hours of hard work and much creative energy."
The contest has taken place online for the past three years. Entrants are encouraged to share their completed sign project photos via social media to draw votes. In addition, contest participation among members increased for the third straight year.
"By sharing their entries with the public, sign companies are able to encourage a broader base of votes, and also use their online tools to promote their own businesses in their communities," said Sarah Singleton, ISA's director of marketing. "They are able to display their unique creations through new media venues, and encourage their customers to participate as well."
The winners are featured on www.signs.org/2012winners and on display at ISA International Sign Expo 2012 in Orlando, Florida, through March 24.
The complete list of winners:
Overall and Freestanding Signs, Electric:
Clear Sign & Design Inc., San Diego, CA, Tim Reamer and Steve Weddell, designers. Clear Sign & Design created an LED halo-illuminated kinetic macaw for the San Diego Zoo (pictured, left).
Historic Reproduction/Restored
Just for You Signs & Design, Tara, ON, Canada, Pam Edmunds, designer. Just for You replaced a lit sign in a brick structure, replaced the brick topper and added a sign with 6-by-6-inch posts for Christ Anglican Church.
Building Signage, Electric:
Turner Signs, Calgary, AB., Canada, Chris Vasseur, designer. Turner created a medical reception desk sign using a halo-lit fabricated metals and acrylic letters with laminate faces for Advanced Medical.
Building Signage, Nonelectric:
Foppe Visual Communication & Peachtree City Foamcraft, Mascoutah, IL, Tom Foppe, designer (pictured, top). Foppe created a three-dimensional medallion that measured 10 feet in diameter and featured the Mascoutah High School mascot.
Banner Signs and Vinyl Graphics:
Signex Manufacturing, Kenora, ON, Canada, Signex Manufacturing, designer. The company digitally printed a logo applied to the inside of the window with etched vinyl applied behind for client Hanover Dental.
Freestanding Signs, Nonelectric:
Signex Manufacturing, Kenora, ON, Canada, Signex Manufacturing, designer. For the Discovery Centre, the company installed a 3/8-inch thick backed enamel logo and lettering on a quarried granite slab.
Wayfinding/Sign Systems:
Signex Manufacturing, Kenora, ON, Canada, Signex Manufacturing, designer. For the Copperfin Credit Union project, Signex created clear acrylics with digitally printed graphics and clear plastic standoffs.
Electronic Messaging Center:
Arrow Sign Company, San Jose, CA, Charlie Stroud, designer. Arrow created an EMC with LED internal illumination and a flexible tenant panel face. The rolled polycarbonate face was painted to match the glass panels on the building.