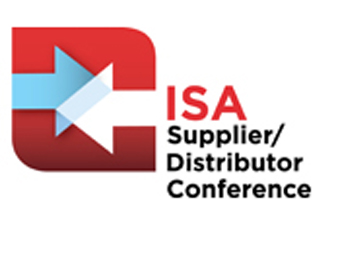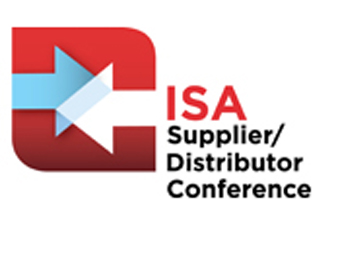 Suppliers, distributors, and national sign companies left the ISA Supplier/Distributor Conference (SDC) with insight and inspiration. The three-day meeting, which concluded Friday, June 8, in Itasca, Illinois, provided networking opportunities for key players throughout the sign industry supply chain. It also brought together leading thinkers and strategists for a look at general economic conditions and sign industry specifics.
"The Supplier/Distributor Conference is one of the most important events in our industry," said Lori Anderson, ISA president and CEO. "Everyone left with a clear understanding of the opportunities that are coming and gained valuable knowledge about outside trends that will impact our businesses."
The meeting also marked the first joint session held with the National Association of Sign Supply Distributors (NASSD), which aligned with ISA earlier in the year.
Among the highlights:
* The future of signs will be simpler, more "emblematic," predicted Patrick Hoffman, senior UX (user experience) designer for Google. He also showed attendees the importance of on-premise signs to mobile applications. His session followed a presentation by Sylvia Van Loveren, vice president of real estate for Walgreen Inc. Van Loveren also shared the importance of concise emblematic marketing and signage.
* Van Loveren was one of three end-users to offer perspective on the importance of signage to their businesses. Jim Alderson of Meineke Car Care Centers, and Saundra Wilkinson of O'Reilly Auto Parts, representatives of the Automotive Aftermarket Industry Association, discussed the importance of signage to automotive retailers.
* The time to expand business is now, said Dr. D. Jeffrey Dietrich, senior analyst, ITR Economics. Dietrich said leading indicators point to now as the right time to borrow to fund "wealth-creating assets."
* Dan Smith of LG Electronics USA presented an in-depth analysis of the dynamic digital signage market noting it is now a $7 billion industry with every analyst predicting 20%+ compound annual growth. "Dynamic digital signage will never replace the traditional static sign industry," Smith said. "But sign manufacturers have some of the skill sets and, most importantly, end user relationships, to add this product line to their business portfolio."
* Ken Von Wald, president and CEO of Denco Sales and board chair of The Signage Foundation, and Kevin Stotmeister, president & CEO, Federal Heath Sign LLC, explained the importance of research within the sign industry, particularly as it relates to determining the economic value of signs.
In addition to the educational sessions, SDC included time for one-on-one gatherings and annual meetings for the National Sign Company and Suppliers/Distributors divisions.
"Each year, SDC provides an opportunity to hear from some of the brightest minds out there, but the importance of networking for this segment of our industry cannot be underestimated," said Anderson. "They've been inspired by what they've heard and given the opportunity to connect with other industry leaders. Who knows what sort of amazing business ideas will come out of this."