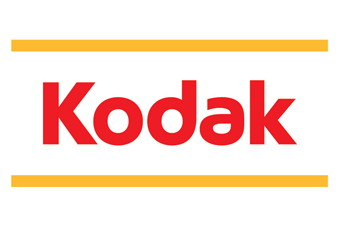 Eastman Kodak Company has outlined its next steps toward a successful emergence from Chapter 11 reorganization as a company primarily focused on commercial, packaging and functional printing solutions and enterprise services. Accordingly, the company has initiated sale processes for its market-leading Personalized Imaging and Document Imaging businesses.
Kodak believes that the sale of these assets, as well as continued cost-reduction initiatives, curtailment of its legacy liabilities, and the monetization of the company's digital imaging patent portfolio, will be significant milestones toward completing the company's reorganization and emergence from Chapter 11 during 2013.
"The initiation of a process to sell the Personalized Imaging and Document Imaging businesses is an important step in our company's reorganization to focus our business on the commercial markets and enable Kodak to accelerate its momentum toward emergence," said Antonio M. Perez, chairman and Chief Executive Officer. "In addition, we continue our initiatives to reduce our cost structure and streamline our operating models in an effort to return the company to profitability.
"We are reshaping Kodak. We continue to rebalance our company toward commercial, packaging and functional printing—in which we have the broadest portfolio solutions—and enterprise services. These businesses have substantial long-term growth prospects worldwide and are core to the future of Kodak. We are confident that our competitive advantages in materials science and deposition technologies, as well as our know-how in digital imaging, will enable us to capitalize on those opportunities and extend our leadership in key growth markets."
Kodak noted that, in addition to the commercial, packaging, and functional printing and enterprise services businesses, it also continues to own and operate the Consumer Inkjet, Entertainment Imaging, Commercial Film, and Specialty Chemicals businesses, given the company's expertise, capabilities and strong customer relationships in these markets, as well as their combined cash-generating capability.
The Personalized Imaging business consists of Retail Systems Solutions (RSS), Paper & Output Systems (P&OS) and Event Imaging Solutions (EIS). RSS is the worldwide leader in retail print solutions with a global footprint of 105,000 KODAK Picture Kiosks; P&OS includes the broadest portfolio of traditional photographic paper and still camera film products; and EIS provides souvenir photo products at theme parks and other venues. The Document Imaging business provides a leading and comprehensive portfolio of scanners, capture software and services to enterprise customers.
"Personalized Imaging and Document Imaging are valuable businesses that enjoy leading market positions as a result of superior products and service offerings. We remain steadfast in our commitment to our customers, and we will work to ensure that they continue to receive the exceptional levels of quality and service they have come to expect from Kodak. Customers remain the top priority of all our businesses—those we intend to sell and those that will remain part of Kodak," Perez said.
Kodak said it would move forward as quickly as possible and has targeted completing these transactions in the first half of 2013. Lazard is adviser to Kodak in the sale process.
In accordance with its prior announcement, the company is continuing discussions with parties with respect to the potential sale of its digital imaging patent portfolio. The company reiterates that it has made no decision to sell the portfolio and Kodak may, in consultation with creditors, retain the portfolio as an alternative source of recovery for creditors.
"As we move forward with the Chapter 11 process, we are focused on delivering the highest value to our creditors so that we can emerge as a sustainable, profitable company that continues to meet the needs of our customers," Perez concluded.