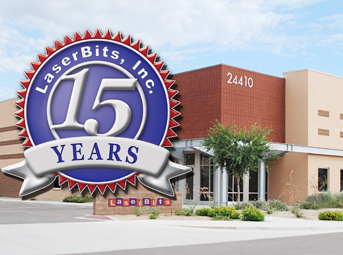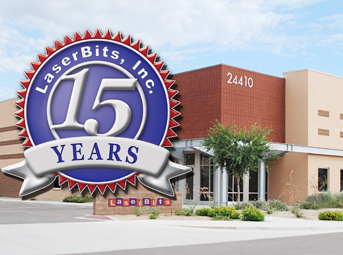 LaserBits is proud to celebrate the beginning of its 15th year of serving the laser processing industry. With locations in Phoenix, AZ and Columbus, OH, LaserBits has a very knowledgeable staff that is focused on supporting customers.
"The industry is still fun and growing fast," says Mike Fruciano, co-founder of LaserBits and developer of Laser University.
As an innovator in the industry, LaserBits was the first to offer web-based ordering and product information to the laser processing industry. LaserBits introduced the first web-based training for laser system operators when Laser University was launched in 2006.
"Education is a large part of our company," says Mike Fruciano who has presented over 120 Laser Clinics across North America over the last 15 years.
2013 brings an addition of over 100 new products to the LaserBits line of laser tested products. Efficient order processing and inventory control have helped to ship orders quickly and accurately to customers around the world that need product just-in-time. In addition to laser tested materials and training, LaserBits provides consulting and development services to the laser processing industry worldwide.