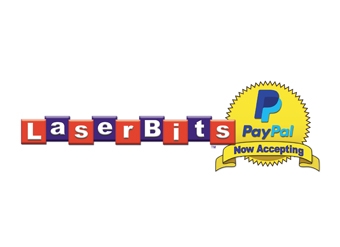 LaserBits is now accepting PayPal for any of their thousands of laser materials or training products purchased at LaserBits.com. PayPal users check out fast and efficiently using integrated features built in to the LaserBits.com shopping cart.
LaserBits.com is constantly being upgraded for maximum level of security to thwart hackers. The site features recent upgrades to 64 bit encryption and SSL (secure socket layer) protection.
All major credit cards are accepted with security verified by achieving Gold Level status and industry PCI compliance from card processer Auth.net.
LaserBits customers can be assured of top quality products and safe, secure purchasing environment.
For more information, visit www.laserbits.com.