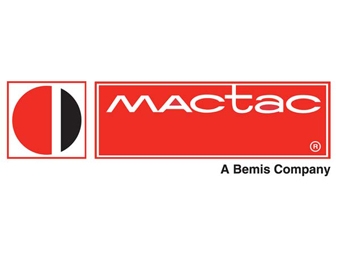 MACtac® Distributor Products is expanding its IMAGin® B-Free® GRUV™ line to offer more economical solutions with two new intermediate air-egress print media. Driven by customer demand for lower cost alternatives, IMAGin B-Free GRUV GV428P and IMAGin B-Free GRUV GV429P offer proven performance for short- to medium-term general purpose graphic applications.
GRUV GV428P and GRUV GV429P offer easy installation and up to four-year outdoor durability as a result of their permanent air-egress adhesive. As part of the most comprehensive bubble-free product line on the market, the new product additions produce high-impact graphics for POP, campaign signage and other promotional applications.
"Following the success of GRUV GV529BFD, we wanted to further address our customers' needs for competitive intermediate solutions," said Jason Yard, marketing manager, MACtac Distributor Products. "When price is a concern, customers can rest assured knowing the GRUV additions maintain their proven performance benefits even at the lower cost."
GRUV GV428P is a gloss white 3.2-mil intermediate vinyl and GRUV GV429P is a matte white 3.2-mil intermediate vinyl, which both feature a permanent air-egress opaque adhesive. All IMAGin GRUV products are ideal for most wide-format processing, including solvent, eco-solvent, latex and UV printing, and are supplied with a 98# polycoated liner.