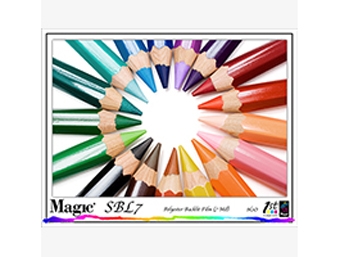 Magic® will be hosting a webinar on Thursday, April 23 to review Magic solvent and eco-solvent compatible inkjet media and applications. The company's extensive offering of solvent and eco-solvent media includes papers, banners, films, repositionable media, and canvas.
April's Product of the Month is Magic SBL-7, a universal 7-mil polyester backlit film for use in solvent, eco solvent, latex, UV cure and aqueous inkjet printing systems. SBL-7 is ideal for backlit signage applications, and provides maximum transmitted and reflected ink density, ensuring vivid color and high image resolution.
Coveris™ Advanced Coatings Digital Imaging division is a global and highly respected leader in the development, manufacture, and distribution of precision-coated papers, films, and specialty substrates for imaging, electronic, medical, optical, and security technologies.
Click on the link below to register:
Thursday, April 23, 2015, 2:30 p.m. – 3:00 p.m. ET
Watch video clips of past webinar topics on the company's YouTube channel.