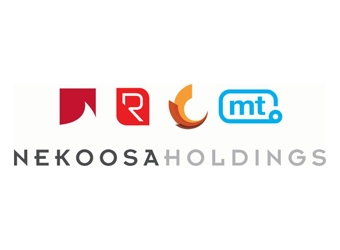 Nekoosa Holdings, a Wingate Portfolio company, acquired Main Tape Company, Inc., (Cranbury, New Jersey) on Friday, May 1, 2015. The addition of Main Tape to the Nekoosa Holdings portfolio, comprised of Nekoosa Coated Products (Nekoosa, Wisconsin), RTape Corp (South Plainfield, New Jersey), and CET Films (Lakewood, New Jersey), expands the organizations capability to develop innovative products and programs for their valued global customers, and serve a broader array of markets.
Paul Charapata, CEO of Nekoosa Holdings, will lead the organization whereby Main Tape will operate as a division within Nekoosa Holdings. "This acquisition creates exciting growth opportunities for our employees, enhances our core product manufacturing capabilities, increases our ability to develop new product platforms, and provides expansion into new markets," said Charapata. "Our entire team, with the amazing support of Wingate Partners, works hard every day to deliver on our mission statement "What's New…."
"The addition of Main Tape to Nekoosa Holdings is a direct result of this work, combining great organizations that share well aligned core values and a strong desire to grow with our marketplace partners."
Founded in 1987, Main Tape is a full-service manufacturer and distributor of surface protection films and graphics transfer tapes. Main Tape provides high quality product solutions for a range of industries including metal fabrication, construction, electronics, automotive, and graphics.