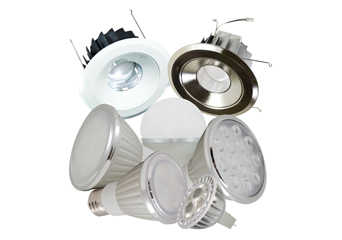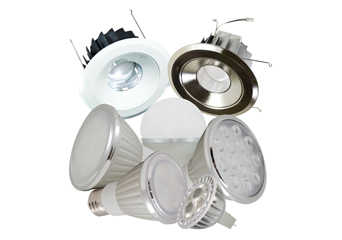 MaxLite®, a leading global manufacturer and marketer of innovative LED luminaires and lamps, launches nine ENERGY STAR® rated LEDs in the popular MaxLED® line of innovative lamps and luminaires using state-of-the-art LED technology. The new long-lasting, high-quality LED lamps have received the Environmental Protection Agency (EPA) ENERGY STAR label.
Three years ago, MaxLite received the prestigious Partner of the Year award from The U.S. Department of Energy (DOE) and the Environmental Protection Agency (EPA), recognizing MaxLite's continuing contribution and commitment to manufacturing products that earn the ENERGY STAR.
"These ENERGY STAR-qualified LED lamps use up to 75 percent less energy and last 10 to 17 times longer than incandescent bulbs," explains Pat Treadway, MaxLite's National Product Marketing Manager. "Meeting ENERGY STAR's high standard is certainly a hallmark of energy efficiency, performance and quality that we can pass on to our customers."
MaxLite's new ENERGY STAR LEDs replace a 75-watt incandescent PAR30 with a MaxLED 11-watt PAR30 will yield $176 in utility savings over the lifetime of the lamp. MaxLED ENERGY STAR-qualified lamps deliver a minimum of 25,000 hours of maintenance-free operation (8 to 12 years based on eight hours of daily usage) which translates to 10 to 17 times longer life than incandescent lamps. MaxLED ENERGY STAR-qualified lamps are manufactured with high-ranked LED binning, which ensures color uniformity. MaxLED lamps operate with reduced heat, and without emitting radiation, which can also reduce HVAC costs.
MaxLite's new ENERGY STAR-rated LED lamp styles include:
IES LM79 and LM80 reports are available. All MaxLite LED products are backed by a five‐year limited warranty.