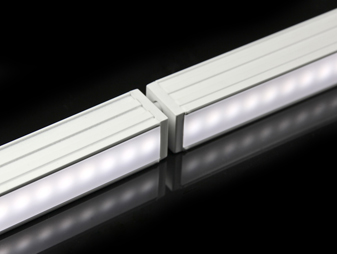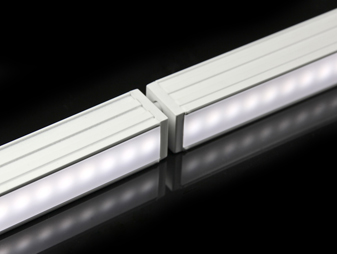 Adding to its growing list of awards, MaxLite® has received Architectural Products magazine's 2012 Product Innovation Awards (PIA) for its Plug-And-Play LED Lightbars. These self-driven fixtures are available in a variety of color temperatures, wattages, and lengths, and offer excellent solutions for architects, specifiers and building professionals looking to add dramatic lighting to bathrooms, conference rooms, lobbies and foyers in homes, hotels, retailer stores, restaurants and other hospitality and commercial spaces.
"This innovation award recognizes the versatility and functionality of our recently upgraded LED Lightbars," stated Thomas Rhee, MaxLite's Senior Vice President of Sales, Marketing and Product. "We thank the PIA judges for their evaluation and we are proud to offer our LED Lightbars for a wide range of applications."
The Lightbars were designed to be easily concealed in demanding locations such as undercabinet lighting and display case lighting, and have overall dimensions less than one square inch. They offer superior energy savings to other comparable products. An 80-watt xenon undercabinet task light will consume eight times the power of MaxLED's highest wattage LED Lightbar.
The dry-listed fixtures are constructed with color-matched LED chips for uniform color consistency and an architectural grade diffuser that conceals the LEDs and minimizes glare, thus maximizing efficiency without sacrificing light output. The white powder-coated extruded aluminum finish ensures durability and a sleek appearance.
The fully dimmable fixtures are designed with an integral LED driver that eliminates the need for additional electrical parts and enables the system to be powered by a standard AC outlet. Most installations will not require special tools and the fixtures can be secured in custom applications with the use of supplied pressure clips. Additionally, up to 30 fixtures can be linked together for long runs at any desired length, even around tight soffits, to achieve unbroken strips of illumination for fashion or functional needs.