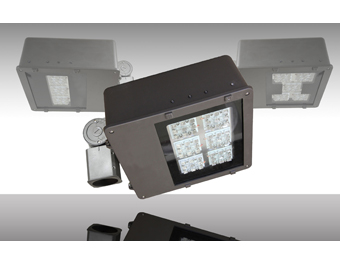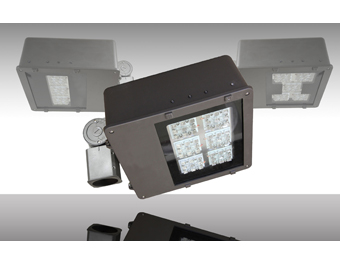 Recognized as one of the most popular manufacturers and suppliers of the year, MaxLite® recently received the 2013 Top Products Award for its LED Flood Lights, from Building Operating Management magazine. The Building Operating Management Top Products Awards are 100 percent, reader-selected from 557 product selections and are featured in the January 2013 issue; MaxLite's LED Flood Lights were one of 78 products selected as a top product.
"We are delighted and proud to receive this recognition from leading building and facility executives within the industry," explains Thomas Rhee, MaxLite's Senior Vice President of Sales, Marketing and Product. "While this award highlights our LED Flood Lights for their excellent performance, energy efficiency and long life, it generates awareness for this product group which was recently expanded with new fixtures for smaller and larger applications."
The LED Flood Lights, which use discreet, integral drivers and modules, are designed as efficient, energy-saving 70-, 100- and 140-watt replacements for up to 400-watt metal halide and high-pressure sodium lighting fixtures. The luminaires deliver a high lumen output, offer a natural daylight 5000K correlated color temperature (CCT) and feature optics with a full cutoff classification in a type V pattern with MaxFOCUS™ Collimator and NEMA 5 distribution, for long throw applications. The LED Flood Lights are constructed with tempered glass lenses and heavy-duty cast aluminum, one-piece housings that are polyester powder coated and protected against rust, corrosion, dirt and insects. Black ceramic paint frit reduces glare and improves aesthetics while proprietary binned LM80-rated LED chips provide uniformed color consistency and quality.