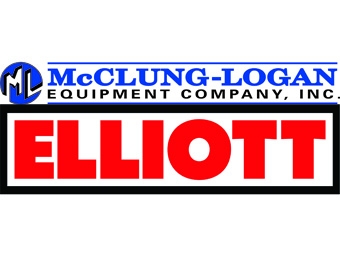 Elliott Equipment Company, manufacturer of truck-mounted cranes and aerial work platforms, has named McClung-Logan Equipment Company, Inc., as a new authorized dealer of Elliott HiReach aerial work platforms and BoomTruck cranes in Maryland, Virginia, Washington, D.C., North Carolina, South Carolina, and Delaware.
Elliott Equipment Company and McClung-Logan have 140 years of combined industry experience supporting a wide range of customers with customizable, high quality, and high performance lifting and access equipment. McClung-Logan offers eight full-service locations with parts, service, sales and rental capabilities. The new distribution relationship ensures that existing Elliott customers throughout the region will have strong local support.
Elliott Equipment Executive Vice President John Glazer recognizes, "McClung-Logan is one of the most professional and knowledgeable heavy equipment dealers in the eastern U.S. We're proud to have them as our partner as we continue to help our customers acquire the best solutions for lifting loads and positioning people in signage, utility, oil/gas, mining and other industries."
McClung-Logan President Darrin Brown states, "Elliott gives us a great way to round out the products we offer through our crane division. We are very selective when choosing a company with which to align. Our two companies share the same culture, focusing on customer satisfaction and quality products."
For sales or service inquiries, McClung-Logan can be reached at 704/509-2728 or online at www.mcclung-logan.com.