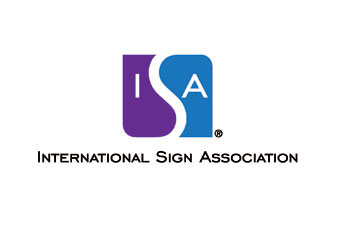 Continuing its Mobile Crane Operator Safety Certification Training, the International Sign Association (ISA) has partnered with The National Commission for the Certification of Crane Operators (NCCCO), which has agreed to administer tests the day following the completion of training. The crane operator certification tests will be held in the same location as the training.
Currently, the program has a pass rate of 84%, which is better than the overall industry pass rate of 70%.
The program consists of 24 hours of classroom training over three days and is conducted by the ISA. The certification is mandated for all mobile crane operators and must be completed by November 2014. The certification requirements are part OSHA mandates that also require companies to pay for the training and certification for their employees. Certification may bring a reduction in Workers' Compensation expenditures; companies should check with insurance providers to determine eligibility.
"Though ISA represents the on-premise sign industry, this mobile crane operator safety certification requirement affects many industries," said Tracey Cook, ISA's Director of Education and Communication. "As we travel the country ensuring that ISA member companies have access to the training, we have decided to open up a select number of opportunities to other industries as well. The training applies to mobile crane operators across all industries, as does the requirement that each operator receive certification."
Training fees are $349 for ISA members and $549 for non-members. In addition, crane operator certification fees are $195 for the written exam and $60 for the practical exam. To register, visit www.signs.org/cranetraining.