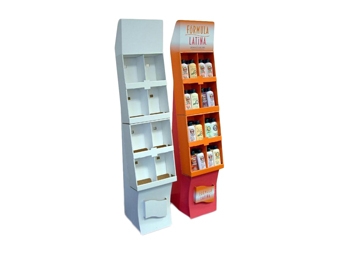 MultiCam has formed a strategic alliance with EngView Systems to sell and support its award winning package design software. Engview's Package Designer is an advanced CAD/CAM system for structural design of folding carton, corrugated packaging and point-of-sale fixtures. It is tailored to the needs of professional designers with specific focus on ease-of-use, flexibility, and power.
A full set of intuitive drafting tools is specifically configured for packaging design—enabling designers to solve virtually any task with as few operations as possible.
Their award-winning parametric design technology, EngView Synergy, enables the creation of custom libraries of re-sizable designs and components, greatly increasing productivity for the user.
Features include:
* Adobe Illustrator integration
* Library of parametric designs
* Intelligent drafting assistant
* Measuring tools
* External 3D objects
* Adaptable to a wide range of graphic arts materials
* Graphic formats: .BMP, .JPG, .PNG, .GIF, .TIFF, .WMF
MultiCam has over seventy Technology Centers worldwide that sell, service, and support its products.