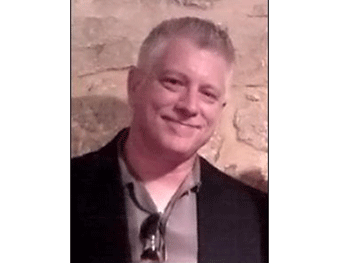 On December 3, 2011, MultiCam® Inc. Creative Director Mark Allen, 50, passed away. The global CNC cutting system manufacturer's eight-year employee and talented artist lost his eight-month battle with lung cancer. During this time, he continued to produce amazing work including the 2011 MultiCam greeting card.
"All of us will miss Mark," said Director of Sales and Marketing John Harris. "He was a great team player, and his creative talent contributed significantly to both our corporate and Technology Center marketing programs."
Allen had over twenty-five years of graphic design experience. Before joining MultiCam in 2003, he worked on Cingular®, Nokia®, 7-Eleven® and MasterCard® interactive and eLearning projects at The Integer Group. For Superior Graphics, he designed Nortel® interactive trade show kiosks. He was an illustrator at the prestigious Johanson & Associates art studio, an animator at the Studios at Las Colinas, and a PressPass comic book illustrator.
At MultiCam, Allen designed the corporate Web site plus advertising and marketing materials. You can view samples of his work at www.markallen-interactive.net.
"Mark was a great talent who had a lasting impact on everyone's lives that he touched," said Multicam President and General Manager Kris Hanchette. "His passion, dedication, and commitment to MultiCam helped grow the company to where we are today. Mark's ideas and creativity laid a solid foundation that will help with our continued success for many years to come."