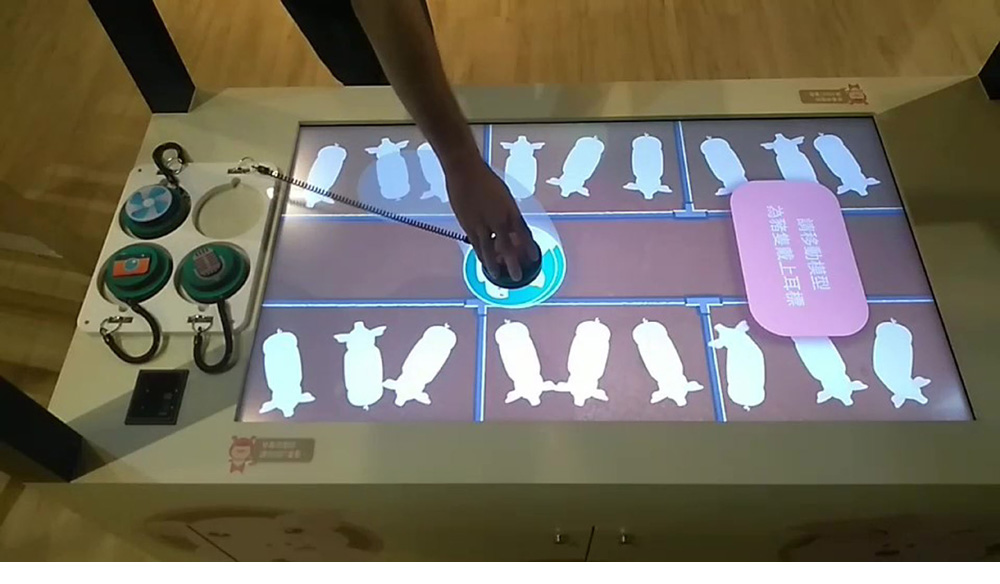 When the farm meets smart technology, what will it look like? With the advent of the Internet of Things, "Big Data," and machine learning, many businesses can now quickly and accurately collect and analyze information to fine tune their processes and improve productivity and quality.
In 2019, Taiwan's National Science and Technology Museum began building its 'smart agriculture' display, which extends 'The Story of Taiwan Agriculture' exhibition. The hall showcases the development of Taiwan's agriculture, and the country's many achievements in this vital industry.
Despite being only 14,000 square miles in area, Taiwan benefits from rich natural and geographical resources, which earned it the name Ilha Formosa, or Beautiful Island, by the Portuguese mariners who first charted it during the mid-sixteenth century. One of the most widespread forms of agriculture on the island is pig farming, which is worth an estimated NT$80 billion ($2.5 billion) per year.
For this updated exhibition, the museum curator wanted to display Taiwan's agritech advancements using modern, interactive technologies to encourage visitor engagement. To highlight how the island's pig farming industry has embraced technology, increasing productivity, and improving animal welfare, the museum invited Techart Group to create an interactive touch table.
Founded in 1997, Techart Group is one of the first multimedia, interactive design and installation companies in Taiwan, and has won numerous international awards for its clever combination of technology and creativity in retail, corporate and public entertainment applications. With a team of multi-disciplinary experts, the company takes complex 'experiential' projects from concept to completion.
Having worked with Zytronic on previous interactive table projects for several mobile phone retailers, including a 21.6-inch table for FETNET and a larger 60-inch table for TAIWAN MOBILE, Techart Group knew it was in safe hands. Zytronic's business is geared around the provision of reliable and readily customizable touch technology, even in small quantities. As a company, it has been developing and manufacturing touch sensors for over twenty years, all based upon its patented and award-winning projected capacitive technology (PCT™ and MPCT™).
For this project, Zytronic proposed a multi-touch sensor with integrated object recognition capability built into the associated touch controller's firmware. When used in touch tables, object recognition technology provides a novel way for the user to engage with the touch screen, using a suitably designed physical "artifact" with each object linked to different content displayed on the screen.
Techart Group selected a ZyBrid® 43-inch glass touch sensor combined with a Zytronic ZXY500 multi-touch controller that supports object recognition and up to 100 independent touch points while delivering millisecond quick responses. In addition, the specified glass featured an anti-glare finish to reduce the direct reflection of overhead lighting, and create a smooth, low stiction experience as users' fingers move over the touchscreen surface.
Zytronic also prepared and supplied a set of detectable and individualized puck-like objects so that Techart Group could develop their software content using Zytronic's application program interface (API) to recognize and react appropriately when each artefact is placed on the surface of the touch table.
"Zytronic's ZyBrid sensor technology gives very fast touch response and excellent touch accuracy," says Yu Hsiang Tsai, Technical director, Techart Group. "The integrated object recognition technology enabled us to shorten our development time considerably; this would normally have been achieved using a system of cameras to detect shapes and correctly decipher the information."
The combination of Zytronic's proprietary touch controllers and large format touch sensors with integrated object recognition capability, together with Techart Group's bespoke interactive software, proved to be the ideal solution to deliver a fully immersive, multi-user experience. As with almost all its products, Zytronic was happy to produce and supply just a small quantity of the uniquely designed touch sensors for the customer.
To take a tour of Taiwan's National Science and Technology Museum and learn a little about Smart Agriculture, and see the Zytronic/Techart Group touch table in action (@ 27 seconds), please visit https://youtu.be/t2uxCb8_ScY or for a live demo visit https://youtu.be/IJgQEge-CmM.