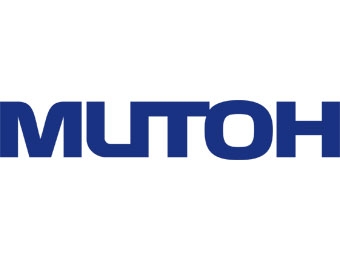 Mutoh America, Inc., a leading manufacturer of wide-format inkjet printers and cutters, will showcase at the SGIA Expo from October 22nd through 24th in Las Vegas. Mutoh will be promoting its new products, ValueJet printers, Smart Printing technologies, and showcasing upcoming print technologies. Mutoh will be located at Booth #901 in the Las Vegas Convention Center.
New Products
See Mutoh's newest ValueJets in action. With the new ValueJet 426UF and 1626UH printers, Mutoh has expanded into the UV-LED printing marketplace. The VJ 426UF is a tabletop 19-by-13-inch printer that prints on a variety of substrates up to 2.75 inches thick. Create endless custom promotional pieces such as golf balls, phone cases, pens, and much more. For users who are looking for a more versatile UV-LED printer, the VJ 1626UH offers a 64-inch print width that prints on roll and rigid substrates up to a half inch thick. Both printers are capable with CMYK x 2 or CMYK, White, and Varnish ink, allowing users to add texture to prints. Both come standard with Mutoh edition Flexi DX software, one year on-site limited warranty and Smart Printing technologies.
Mutoh will also show its new ValueJet 628 – 24-inch Eco-Ultra printer. Perfect as a tabletop printer or on optional stand, the VJ 628 fits into any size print shop. Included with the printer is a one year on-site limited warranty, Mutoh edition Flexi SE software and Smart Printing technologies. See how easily you can create custom t-shirts with the new VJ 628 in Mutoh's booth.
The ValueJet Line
See the rest of the ValueJet line at Mutoh's booth along with the new product range including: The ValueJet 1324 – 54-inch Eco-Ultra printer, ValueJet 1624 – 64-inch Eco-Ultra printer, ValueJet 1638X – 64-inch Eco-Ultra Printer (2013 Product of the Year Winner), ValueJet 2638 – 104-inch Eco-Ultra printer, RJ-900X – 42-inch dye-sublimation printer, ValueCut 600 and ValueCut 1300 cutting plotters.
Technology Showcase
Witness the latest in Mutoh technology with a concept 74-inch dye-sublimation printer and a new direct to garment printer. Both printers will be running demonstrations throughout the show and are due to launch in 2015.