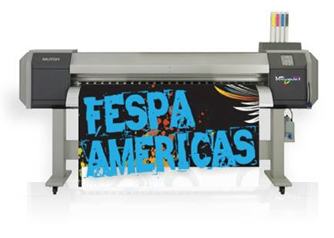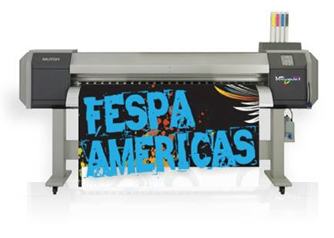 Mutoh America Inc
. and
Arlon
join forces to deliver Car Wrap and printing demonstrations at the
Graphics of the Americas
/
FESPA
trade show, booth #1537, for the third year in a row. The trade show will take place at the Orange County Convention Center in Orlando, Florida from February 24-26.
"Mutoh and Arlon had a successful show at Graphics of the Americas in 2010 and are looking forward to teaming up with Arlon once again," shares Brian Phipps, General Manager or Mutoh America Inc. "Our car wrap and printing demonstrations bring in a big crowd, it's definitely a showstopper!"
Car Wraps are made on Mutoh's ValueJet 1614-64", the "wrapper's choice" for speed, size, and quality. Included with all ValueJets is the i2: Intelligent Interweaving Print Technique, a wave-print that virtually eliminates banding. Mutoh will run daily printing demonstrations of the ValueJet 1614-64" at the trade show.
Installers will wrap the Ford Mustang with Arlon's DPF 6000XRP, a 2-mil cast film with X-scape Technology for vehicle wrap applications. The vinyl is easy to install, highly conformable, and cost competitive.
Other demonstrations will take place on Mutoh's ValueJet 1304-54" printer and Kona 65" plotter. Kona Cutters have the finest cutting quality with excellent tracking. The Kona is available in a 30", 55", and 65" size.