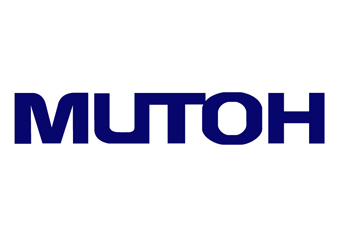 Mutoh America Inc
. showcased the newest additions to the ValueJet printer line at this year's SGIA Expo in New Orleans. The launch of Mutoh's new ValueJet 1204GA and ValueJet 1638 printers generated excitement in the wide format industry.
The 48-inch ValueJet 1204GA prints on Mutoh's own pre-grommeted and pre-welded Ready2Print banner material. The 1204GA is the first of its kind in the industry and eliminates the need for costly grommet presses and next-day jobs. SGIA attendees were able to personalize and take home banners using PrintSite's interactive banner site. The 1204GA retails at only $11,995.
Mutoh's 64-inch ValueJet 1638 printer showcased blazing fast print speeds, up to 545 square feet per hour, and vivid print quality. The staggered dual-head design allows for users to print multiple banner and other roll-to-roll jobs in just minutes. The 1638 retails at $29,995.
"The SGIA trade show was an effective and exciting show for us," says Brian Phipps, general manager of Mutoh America Inc. "Mutoh's new and innovative products generated a positive response and will change the current wide format marketplace. We look forward to future shows
and continued growth of the ValueJet family."
Daily demonstrations also took place on the ValueJet 1324, 1624, and 1608HS printers, and Mutoh's ColorVerify process control system. Other products showed included the Kona 1400 cutting plotter, concept flatbed printers, GBC laminator, Fletcher-Terry multi-substrate cutter, and AcryliPrint FusionProcessor.