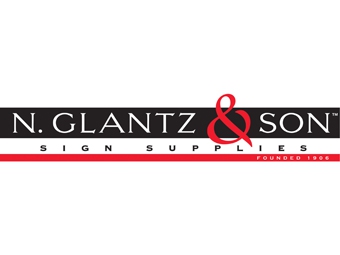 N. Glantz & Son is excited to announce the restructuring of the company's leadership positions. In anticipation of continued changes in our rapidly evolving industry, N. Glantz & Son has implemented a new and transformed organization, including several personnel transitions.
In the past, traditional Regional Managers have overseen both the sales and operations segments of the branch locations in their territories. Going forward, Glantz leadership personnel will be responsible for and drive specific strategic parts of the business, creating high levels of efficiency, productivity, and responsiveness.
Accordingly, the company is pleased to announce the following personnel to the newly formed Commercial Leadership Team, led by Mark Christie, VP Sales, Marketing and Strategic Sourcing:
Regional Sales Director, East: Jerry Walsh
Regional Sales Director, Central: Tom Denton
Regional Sales Director, West: Mike Avery
National Accounts Director: Larry Markert
Electrical Market Director: Mark Haist
Graphics Market Director: TBD
Marketing Director: Beth Wolf
Strategic Sourcing Director: Jim Shaw
Thomas Morrison, VP Operations and Logistics, has named the following to the Operations/Administration Leadership Team:
Planning and Inventory Director: Scott Clinton
Distribution Center Director, Pittsburgh: Jim Lucas
Distribution Center Manager, Atlanta: Gawen Graham
President and COO Michael Kelley reflects on these enhancements to the Glantz organization, "With the announced changes, N. Glantz & Son has put into motion a series of fundamental improvements, which will be truly transformative to the business. The infusion of talent into the company, and the realignment of current management expertise, will allow for a more focused, customer-centric, and agile organization—one that is clearly identifiable as the premier sign supply distributor in terms of service, talent, industry expertise, and credibility."
N. Glantz & Son, a full line national sign, graphics and electrical supplies company headquartered in Louisville, KY, has been family owned since 1906 and can be contacted at nglantz.com. Calling 866/NGLANTZ (645-2689) will automatically connect you to your closest Glantz branch, or find out more at www.nglantz.com.